Ellipsis 7, 2013 instead of Verizon Nexus 7 LTE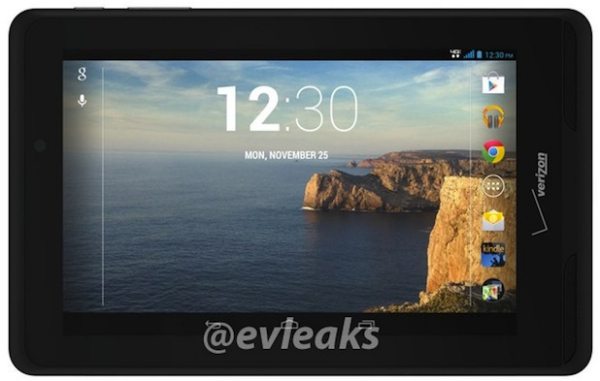 Verizon said that the Nexus 7 LTE version would be coming soon, but as of yet no news on that. Could be down to the new leaked Ellipsis 7 tablet.
@evleaks have just posted a photo on Twitter showing of what they have titled the 'Verizon Ellipsis 7, 2013', this could be the reason why Verizon has not released the LTE Version of the Nexus 7 because they have decided to release its own model.
The Ellipsis 7 shown here apparently comes with LTE connectivity, stock Android Jelly Bean operating system, two front speakers and a front-facing camera.
Many will be asking the question if this is all true, "What have Verizon built its own tablet, they should have just released the Nexus 7 LTE?"
If you look at the render photo below of the Ellipsis 7 it has November 25 on it, this could be a suggestion of when it will release. No price, no release date and no official announcement, oh and no Verizon Nexus 7 LTE so the Ellipsis 7 might just be real.
Look at the size of the bezel; they probably made this bigger to fit the Verizon logo on it.
When we look at the definition of Ellipsis it says 'the omission from speech or writing of a word or words that are superfluous or able to be understood from contextual clues"
If that is the case then Verizon, please do not go down the Ellipsis 7 and make it understood that you should just release the Nexus 7 LTE.
Would you buy the Verizon Ellipsis 7, 2013?