Google Fiber changelog features of major update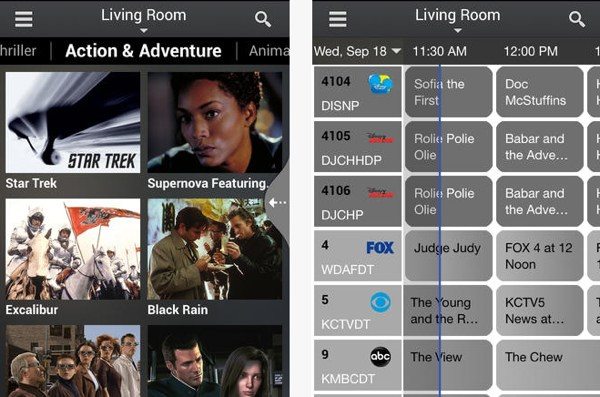 Users of the Google Fiber Android and iOS apps will be pleased to hear that the app has just been updated. This brings improvements to the Google Fiber TV service and we have the Google Fiber changelog features of this major update right ahead.
Google Fiber TV requires a subscription and the Google Fiber app is available on the App Store or on Google Play. It enables users to control their Google TV including movies and TV shows that are on-demand, recorded on a DVR, or being aired live. User can also organize, browse, and watch their favorite on-demand content on their Android and iOS devices.
The update to Google Fiber for Android and iOS brings additions and improvements that many are likely to appreciate, such as a shortcut to your show history. The update brings added DVR management and bug fixes for to both the Android and iOS app.
Also for the Android Google Fiber update there is new remote control behavior and a Now Playing screen, improved interface for those using devices with smaller screens, and performance improvements.
The iOS Google Fiber app update also adds Apple iPhone and iPod touch support, as previously it was only compatible with the iPad. It will now be much easier to manage your DVR and this will be a welcome move to many users as the Google Fiber Storage box stores up to 500 hours of HD content.
It's good to see Google extending mobile support and apps for Google Fiber and this will only serve the platform well. The Google Fiber Android app is available from Google Play and is compatible for devices running Android 4.1 or later. The Google Fiber iOS app is available from iTunes and compatible for devices running iOS 6.0 or later.
Are you a Google Fiber user? What are your thoughts on the latest improvements offered with the Google Fiber Android and iOS app updates? Let us know with your comments.