HTC One Android 4.3 JB update for Germany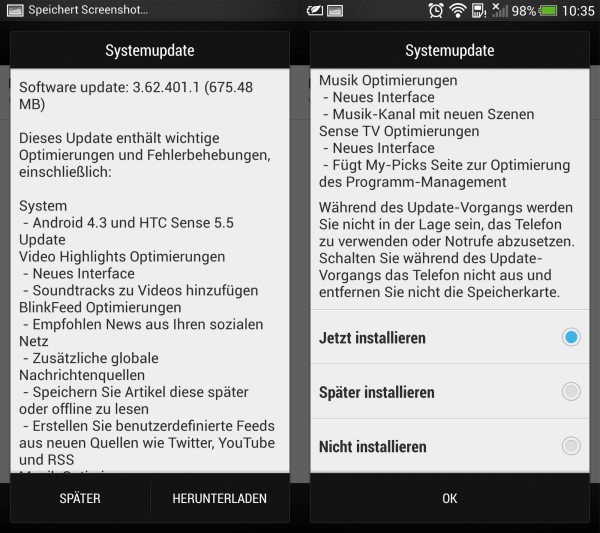 Those of you that live in Germany will be very happy to learn that the HTC One Android 4.3 Jelly Bean update is now rolling out.
We have heard via a Phones Review reader that the Android 4.3 JB OTA update is now being distributed in Germany.
The Android 4.3 Jelly Bean update was announced for Germany in October and not it has been released, only some devices will get it at first so please be patient.
The Android update build number is 3.62.401.1 and is a little over 675MB; it comes with HTC Sense 5.5, which is great for optimizing the apps such as TV sense, music and video etc.
Have you received your Android update yet? Please do let us know because we would like to know if our source is correct or not, thanks all.
HTC One users in Germany will get some new features after they have downloaded the new Android 4.3 JB update, these include the 'Bluetooth Low Energy Profile' and this means that users can connect with smartwatches etc, the update will also provide low-power WLAN location.
If you have received the update please do let know how you got on.