iPhone to HTC One transfer made easy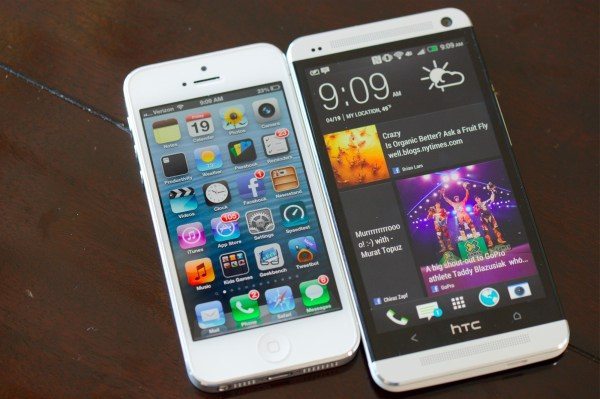 So many times we hear that iPhone users are going over to the HTC One, and some have even purchased the HTC smartphone but are now worried because they wish to transfer all their content. Today we have details for you about iPhone to HTC One transfer made easy.
The iPhone 5S is a very good smartphone and we have no complaints at the moment although we did wait 3 weeks for it to get delivered. However, we knew Apple couldn't keep up with demand, and we have now had it for two days and will be reviewing the 5S soon.
It is evident though that some people are turning away from their current Apple iPhones to try phones on other platforms, and we've had many readers asking via email about transferring content from an iPhone to the HTC One phone. The good news is that this is really pretty simple via HTC Sync Manager.
This allows you to transfer content from an iPhone including contacts, camera photos, videos, messages and more. Before you begin you should back up your iPhone content to your computer using iTunes 9.0 or later.
There are then 8 easy steps starting with connecting your iPhone and HTC phone to a computer, and you can see step-by-step instructions on how to complete the transfer at HTC here. So you see, if you are thinking of switching to the HTC One you shouldn't let worries about having to transfer content from your iPhone stop you.
We're really interested to hear from readers about this as we'd like to know why we are receiving so many comments and emails from people thinking of changing to the HTC One from an iPhone.
Are you disillusioned by Apple's latest iPhones and feel they haven't brought enough to the table? What is it about the Android HTC One smartphone that appeals to you so much? Do send us your comments about this.