LG Nexus 5 official specs, video, where to buy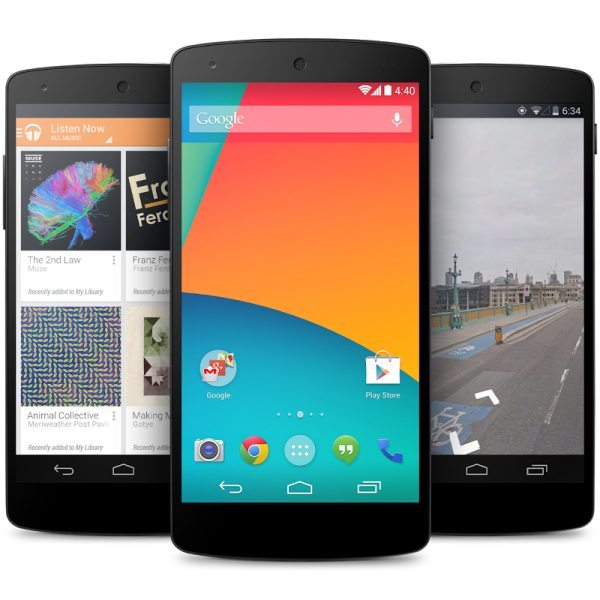 The hype, leaks and all the other rumors are now over because the LG Nexus 5 is official. Google have just announced the new smartphone so the wait is finally over, are you ready for this.
The new LG Nexus 5 rocks up with a cool .95-inch LCD Gorilla Glass 3 display with 1080p resolution and pixel density of 445 ppi, other specs include 2.3GHz Qualcomm Snapdragon 800 CPU with Krait 400 cores, 2GB of RAM, Adreno 330 GPU and the brand new Android 4.4 KitKat operating system all on board as soon as you open the box.
Storage options for the Nexus 5 will be 16 or 32GB and it does not come with a microSD card slot, which is a disappointment. Other specs include a 2300mAh battery, 8MP rear camera with OIS and LED flash, which uses f/2.4 aperture and a 1/3.2″ sensor, the Nexus 5 also has a 1.3MP camera for video calling on the front as well as LED flash.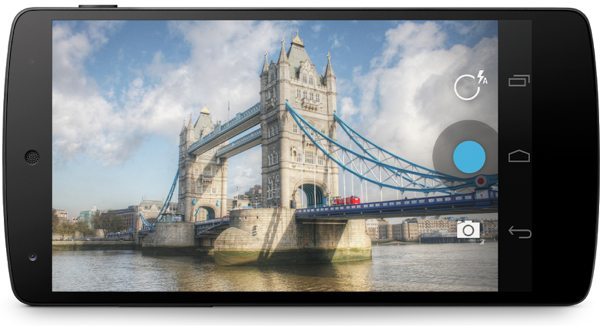 The size of the Nexus 5 by LG is 137.84 x 69.17 x 8.59mm and weighs just 130 grams, it has A-GPS, NFC, 4G LTE, penta-band 3G, Wi-Fi a/b/g/n/ac and Bluetooth 4.0 LE.
If you like the sound of the LG Nexus 5 you can buy right now via Google Play in the UK, US, France, Germany, Australia, Japan, Canada, Korea, Spain, Italy, and the good news is those that live in India might not have to wait as long as they did for the Nexus 4, the Nexus 5 release date is said to be coming soon.
Over on Google Play the Nexus 5 16GB is £299 and it will be £339 for the 32GB, a good Christmas present then hey! It will also be available very soon at these retailers, T-Mobile, Sprint, RadioShack, Best Buy and Amazon. If you do buy via Google Play please note that the black Nexus 5 will leave the warehouse by November 8, 2013, the white one dispatches in 1 to 2 business days.
Please do watch the official video below titled "Google Nexus 5: I Do" Are you going to buy the LG Nexus 5?