Happy Halloween trick or treat apps for Android, iPhone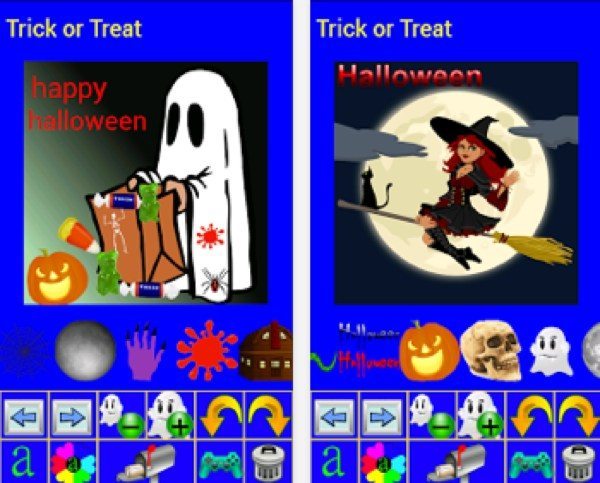 Here at Phones Review we really appreciate our readers and want to wish you all a very happy Halloween 2013. There will be many of you getting ready to go to Halloween parties or trick or treating, and so we've rounded up some of the best Halloween trick or treat apps for Android or iPhone.
One of the biggest traditions of Halloween has to be trick or treating and many of us enjoy the annual ritual of dressing up for Halloween activities and revelry. If you want to check out any of these Android or iOS Halloween trick or treat apps simply hit the titles to be taken to the Google Play or App Store.
We'll begin with Halloween — Trick or Treat by Rodney Lacey, which is a great app for those getting ready for trick or treating. It includes Halloween make up tutorials to get your look just right, Halloween wallpapers for your phone, plus a selection of Halloween recipes. This is an iOS app for iPhone, iPod touch and iPad running iOS 3.1 or later and it's priced at $0.99/£0.69.
Another great app is Halloween Trick or Treat by DGL Apps. This gives suggestions for some great Halloween pranks to play on Halloween night. It allows you to share your prank ideas with friends on social networks or via email. This Android app is a medium maturity app and has an extremely high rating at the Google Play Store. It's compatible with devices running Android 2.2 or later and is a free app.
How about Halloween Tricks or Treats by Better Day Wireless Inc. This is a Halloween puzzle game full of trick and treats. This Halloween game is suitable for little ones and has two modes of play for kids to fill up their treat bags. This is a free iOS app suitable for iPhone, iPod touch and iPad running iOS 4.1 or later.
Alternatively there's the Trick or Treat Halloween Cards app. This enables you to make Halloween cards or party invites to share on Facebook or send to your friends via email. There are lots of templates to use with pictures of ghosts, witches, and all kinds of creepy stuff but they're not too graphic so are suitable for younger kids. This is a free Android app compatible for devices running Android 2.2 or later.
Finally a nice one to keep the kids amused is Trick or Treat Halloween Kids Jigsaw Puzzles Deluxe by Family Play PTE. This app is priced at $2.99 /£1.99 and is both fun and educational. There is a choice of 24 Halloween puzzles that very little ones between the ages of 2 and 5 will enjoy and when a puzzle is finished there's the added bonus of a sound effect. Kids can use a hint button if they're stuck on a puzzle. This iOS app is for iPhone, iPod touch and iPad running iOS 5.1 or later.
You might also like to check out our previous article featuring 6 of the best Halloween apps for kids. We hope you found something here to really enhance the pleasure of Halloween and we'd like to hear from you if you found any of these particularly good? All that's left to say is Happy Halloween 2013 from everyone here at Phones Review.