Galaxy Note 3 and Note 10.1 multitasking made clear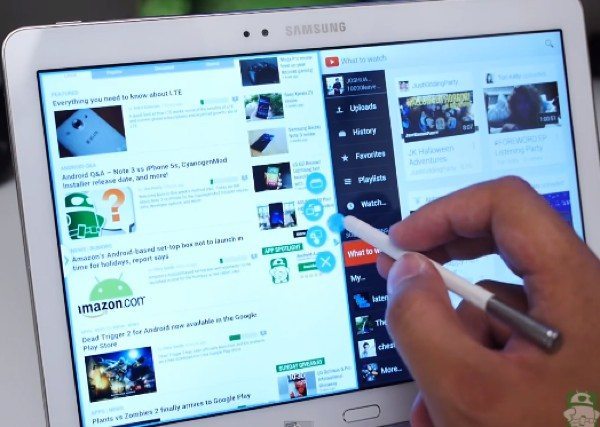 Many Android device enthusiasts will be proud owners of the recently released Samsung Galaxy Note 3 smartphone or new Samsung Galaxy Note 10.1 2014 tablet (or both). These are flying off shelves as we speak, and today we have a video to share with you that shows Galaxy Note 3 and Note 10.1 multitasking made clear.
These new Samsung Galaxy devices both have an array of features, and it can be a lot to take in all at once. Videos can be extremely useful in showing how to get the best out of particular features, and the YouTube video that we've embedded below this story shows a simple and concise demonstration of multitasking.
The video takes you through two methods of Galaxy Note 3 and Note 10.1 (2014) multitasking, shown on the new Galaxy Note 10.1 as it has a larger canvas for the purpose of the video. The new iterations of these devices both have enhanced Multiwindow function with expanded applications available.
The video begins by showing how to activate the left bar selector and show two apps in a split screen. It then goes on to demonstrate what you can do by tapping on the small blue dot in the middle, with four new functions available including switch applications and drag and drop content.
The enhanced S Pen is also shown accessing the Air Command menu and the Pen Window feature and shows how to use the window you create on top of a multiwindow set-up. It's probably easier to check out the video than to understand further explanation of this here, so do take a look below this story for the demo.
This video could help you make more use of your Samsung Galaxy Note 3 or new Galaxy Note 10.1 (2014), showing clearly how to optimize your use of multitasking. Once you've viewed the video we'd appreciate knowing if you found it helpful? Will you now be using multitasking more on your Note 3 or Note 10.1?