Retina iPad Mini 2 vs new Nexus 7 2, specs video comparison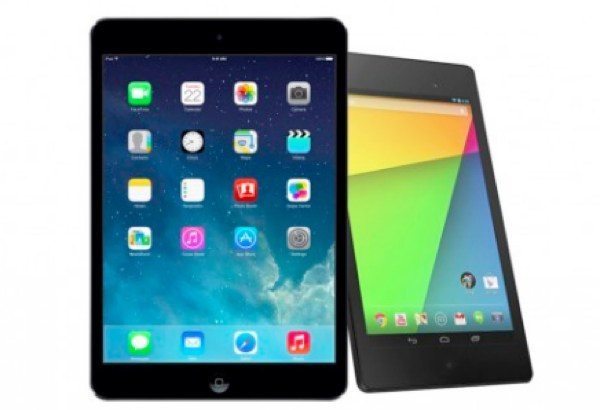 The new iPad mini with Retina display will release later this month and one of its main contenders will be the Google Nexus 7 2 for 2013. With the holiday season fast approaching these two tablets will make it on to many people's wish lists. With this in mind we have an iPad mini 2 Retina vs. new Nexus 7 2 video comparison, and this will give a good idea of what these devices have to offer in the way of specs.
These are both second-generation tablets and the obvious difference between the two is that the Apple iPad mini 2 with Retina display uses the iOS platform while the Nexus 7 2 runs Android. For some people this factor alone will make a decision between the two tablets easy. For others who are open to either operating system the decision may be harder.
We've posted plenty of articles now on the iPad mini 2 and Nexus 7 2 giving details of specs and more, and most recently wondered about the upgrade decision from the original iPad mini to the iPad mini 2. However, sometimes it can be easier to check out a video about two devices to get an overall impression of the items in question and how they compare.
The 9-minute YouTube video below gives a good overview of the specs of the iPad mini 2 vs Nexus 7 2, although we should bear in mind that as the iPad mini 2 isn't actually available yet we don't get to see it in this comparison video. The specs differences are clearly pointed out though, starting with details of the impressive displays, which both have extremely high pixel densities.
The video goes on to detail the designs of both, including weights and dimensions, processors, RAM, and internal storage options. In the latter half of the video you'll see information about the cameras, operating systems, feature differences, battery life, and price.
Ultimately these are both notable top of the line tablets with plenty to recommend for either, but if price is a major factor in your choice then the Nexus 7 2 will be more appealing to you. On the other hand the iPad mini 2 is a great option with some good upgrades compared to the original.
When you've checked out the video that we've embedded below this story we'd be really interested to hear your thoughts on these two tablets. Are you thinking of purchasing the iPad mini 2 with Retina display or the new Google Nexus 7 2? Is it simply the operating platforms that will be your main consideration, or perhaps specs and design will influence your decision more? Let us know with your comments.