Nokia Lumia 1520 running debatable Windows Phone 9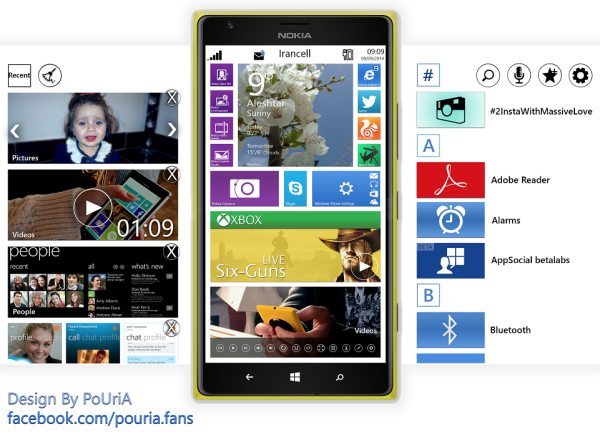 Some may love this and a few may not, take a little look at the Nokia Lumia 1520 running the new Windows Phone 9 concept.
The Windows Phone 9 operating system concept is the creating of WPcentral forums user PoUria, to be fair it all looks clean with a few things that stick out that makes it fundamentals look clean.
If you look at the image below you will see WP9 on the Nokia Lumia 1520, and even though the tiles are separated nicely and the whole layout just looks rather nice, but that is our opinion, which some will not agree on.
The tiles look more dynamic and more information now shows up, like the little images that show what is happening behind the tile.
One WP Central member said that it is a privilege to break the designers heart but it looks awful, they say that the Windows Phone 9 does not follow the modern UI lines, it looks cluttered and that no one would use so many buttons on the music tile, the member also goes on to say that the app list is great as it already is.
This is why we say some will love this Windows Phone 9 concept running on the Nokia Lumia 1520, but some will not.
Do you like this WP9 concept?