Call of Duty Ghosts companion app works wonders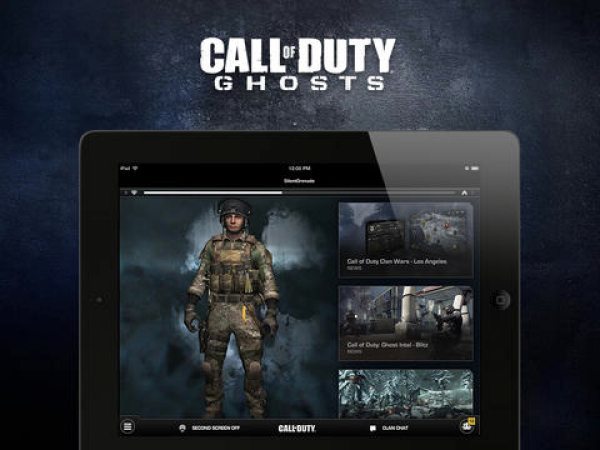 Unlike the GTA V iFruit app and Android gamers waiting for what seemed like an eternity to be released, Activision got it right from the get go with its new Call of Duty Ghosts companion app.
The Call of Duty Ghosts app was first released to Android users first on November 4th and then on the 5th for iOS users, does not matter what way you look at it, the publishers released the app close together to make every CoD gamer happy — well done to them.
The companion app for Call of Duty Ghosts was released perfectly to fit in with the release of the game for Xbox 360, PS3, Windows and Wii U users. The game will also be released for the Xbox One and the PS4 once the consoles are released.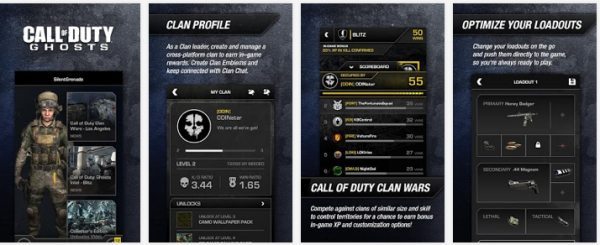 The companion app works hand-in-hand with the CoD Ghosts game, the application has so many features with one being 'Clan Wars', this is a game where players have to battle for territory and in return earning exclusive in-game bonuses. This is brilliant because multiple clans will fight it out trying to get locations on the Clan Wars map that are pulled directly from the multiplayer modes in CoD: Ghosts. Also love the fact the app has customization options for your soldier and bonus multiplayer XP.
The app also allows the user to join, create, and manage a clan; this is called 'The extensive Clan Emblem Editor', which will allow users to communicate with the other members of their clan.
Another cool feature is 'Second Screen Functionality'; this allows the app user to sync their CoD Ghosts multiplayer matches in real-time; there are many other features within this Call of Duty Ghosts companion app.
Have you downloaded the Call of Duty Ghosts companion app yet, and if so what platform iOS or Android?
If you have not yet downloaded the app please do so here — Google Play Store / App Store