Classic Hangman game comes free to Android and iOS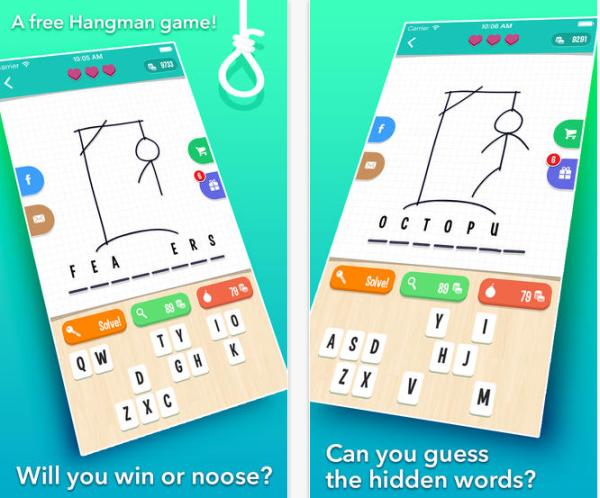 There will be many of us that remember the times when we were younger playing simple games on a scrap piece of paper to pass the time, and now the classic Hangman game comes free to the Android and iOS platforms via an application.
The new Hangman game app has only been released today and is available as a free download for Android and iOS users to enjoy, and it features thousands of different words and challenges that will keep players busy for hours on end.
There is even an exciting two player mode where players can compete against others in real time trying to hang each other's characters. The game will no longer have to be played on old scrap pieces of paper, and this new app even allows players to practice by themselves.
The Hangman app features a number of categories that include sports, celebrities, and geography while the competitive players among you can track their Facebook friend's progress with their own. It is available in eight different languages English, French, Spanish, German, Dutch, Swedish, Danish, and Norwegian.
Hangman 1.0.1 is free and available worldwide on the App Store for owners of the iPhone, iPod Touch, and iPad running iOS 5.1 or later as well as on Google Play for hardware running Android 2.2 or over.
Are you a fan of Hangman?