Android 4.4 KitKat photo editor video demo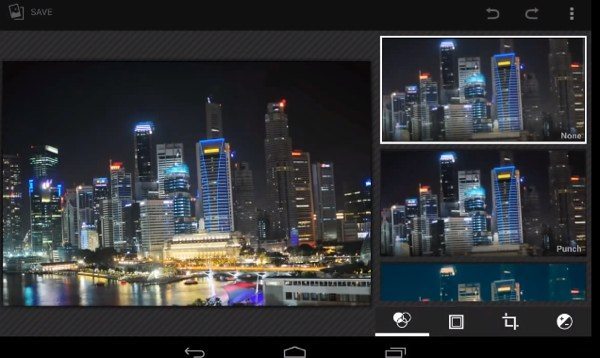 Android 4.4 KitKat is the latest update for Google's Android mobile operating system and recently released to a waiting public. The Nexus 5 released running Android 4.4 but the update will roll out to other devices over the coming weeks and months. One of the benefits of Android 4.4 KitKat is the new Photo Editor and we have a video demonstration to share.
Much has already been said about Android 4.4 KitKat features and there will be many device owners eager to get the upgrade. The advanced photo editor is a feature that has been less talked about, but for those who enjoy using their mobile devices for photography this will be a welcome development.
Google's Nicolas Roard has put together a video that shows just what the Android 4.4 KitKat photo editor is capable of, and those with a creative streak will appreciate the improvements. The editor can deal with full-size image processing, re-editing, zooming, user presets, image exports and more.
There are also advanced specialized tools such as per-channel saturation controls, local adjustments and graduated filters. Roard also describes the photo editor as "non-destructive," so it will be easy to go back to your original image.
Almost any device that uses the Android standard photo browsing interface will be able to take advantage of the powerful photo editor as it's built into the Gallery app of KitKat. The 3-minute YouTube video that you can see below this story gives a demo of the 4.4 KitKat photo editor on the Nexus 7, and offers a nice teaser of what Android device users can expect.
What are your thoughts on the Android 4.4 KitKat photo editor? Are you looking forward to testing this out for yourself? Let us know with your comments.
Source: Nicolas Roard (Google+)