Nokia Lumia smartwatch design brings colour to your wrist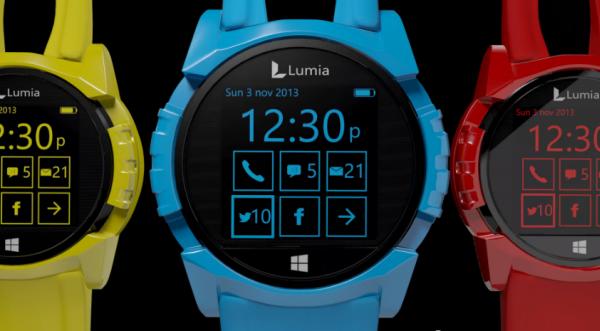 In the coming months the likes of Sony and Samsung want to persuade consumers to purchase a smartwatch while other companies such as Apple and Google are rumoured to be developing products, but the Nokia Lumia smartwatch design we have for you today brings colour to your wrist.
The image and video that you can see on this page is the design idea of a Nokia Lumia smartwatch by Omar Pirela, and is inspired by the impending takeover of the Finnish smartphone manufacturer by Microsoft.
Obviously the device is designed to work with your Nokia Lumia handset or tablet and is running a tweaked version of the Windows Phone platform. We have a colourful design in keeping with the Lumia range along with an AMOLED display and a camera connected via Bluetooth to your main device.
It allows you to navigate around the mobile device with user notifications appearing at the centre of the interface, and the watch can even be used underwater. The smartwatch has a Windows Phone button and provides information on calls, emails, texts, and updates from Facebook and Twitter. Oh yeah it even tells the date and time along with the amount of battery life you have left.
Are you bothered about owning a smartwatch?
Source: The Verge.