HTC M8 shows its face in blurry cam image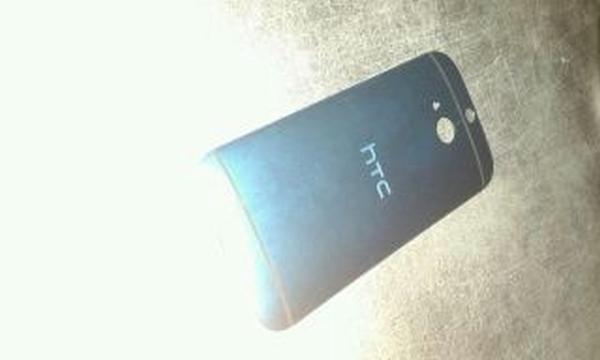 The HTC One release earlier this year put the company back on the map in terms of highly desired high spec Android smartphones, and of course thoughts are now turning to its eventual replacement. The HTC M8 that is thought to be this handset now shows it face in a blurry cam image.
We first heard about the HTC M8 at the end of last month with the claim the device will debut the HTC Sense 6.0 Android overlay, and many of you will remember that the HTC One carried the HTC M7 codename before the official name was known.
Now the image that you can see on this page is amongst a few that are claimed to be the HTC M8 which some have suggested will be called the HTC Two. Not much else is known about the device but it seems the design of the handset will see a fully enclosed aluminium form factor.
Some of the images show the handset has some sort of blue tinge to the colour finish and there is a strange second hole above the smartphones camera lens. It looks to be too small for a fingerprint scanner that has been introduced with the HTC One Max, and if these images are the real deal they are probably just of a prototype which could be one of many, and could undergo alterations before a final public release.
Will you be interested to see what the HTC Two brings to the table next year?
Source: Vr-Zone (translated).