Rayman Fiesta Run gets iOS release, Android later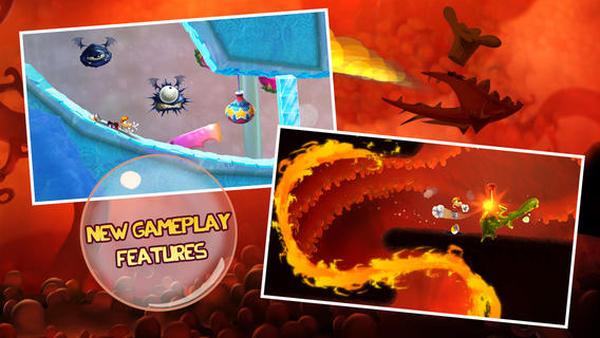 There are certain games that get a lot of interest from gamers for the various smartphone platforms, and the Rayman series is certainly one of those. Now we have the news that the Rayman Fiesta Run game gets an iOS release while Android should come later.
Many will look on the series as one of the best platformers available for mobile hardware and the latest instalment has been released to the Apple App Store for users to download. The new game brings with it the same visual enjoyment of the original Jungle Run game but has a number of new features.
There are over 74 levels as you bounce on sausages as you progress your way through four new festive worlds, and there are now 3 new epic bosses that need to be beaten as you try and make your way to the Land of the Livid Dead Island.
Rayman has a number of new powers that include jumping, flying, and running up walls as well as sliding, swimming, and shrinking on the fly into a tiny hero. There is also the new Super Punch to help you defeat your enemies.
There are new traps to avoid and users can share their achievements via Facebook as well as following friends on the world map. The game is available on the App Store priced at £1.99/$2.99 but at the time of writing the Android version has yet to make an appearance onto Google Play but should come later today.
Have you been waiting for this game to be released?