Drink Advisor app helps you find the best bar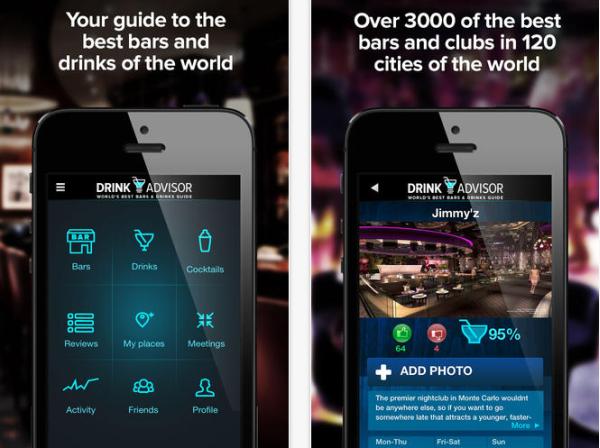 There will be many people that know the best places to visit if they want to have a sociable drink with their friends or family, but if you are travelling to an unfamiliar city you may not be aware of the best drinking establishments. Now just in time for the weekend we have news of the free Drink Advisor app for Android and iOS that helps you find the best bar.
This recently updated application is designed for local residents and travellers alike that features a database of over 3,000 of the best bars and clubs in more than 120 cities around the world. These include the likes of London, New York, Moscow, Paris, Cape Town, and many more.
The bars and clubs have been rated by users and the application uses the location of the user to provide detailed listings of the best bars and clubs to visit. Also if you don't fancy going out the app has a large database of drink and cocktail recipes to try out at home.
Each venue listing features comprehensive contact information along with a live map and directions, and users can use Facebook, Twitter, and Google to share their tips or even invite their friends out for a drink at the venue.
Favourite places can be saved and for more information check out the demo video below or head over to the App Store or Google Play to download the app.