Galaxy Note 3 features on other handsets via app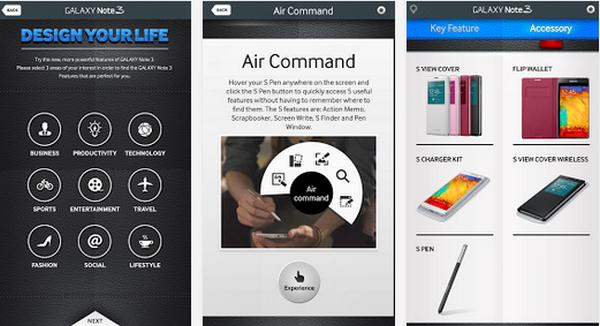 The must have smartphone for a lot of Android fans at the moment is the Samsung Galaxy Note 3 which is a device that builds on the success of the previous model, but if you are still a bit unsure if it's the right device for you users can get some Galaxy Note 3 features onto other handsets via a free app.
A free application has been recently released to the Google Play Store that promises to give users of other Android smartphones a taste of the some of the software features that are found on the company's latest phablet.
Users can test out such features as Air Command, Action Memo, S Finder, and other S-Pen features along with some Galaxy Gear features are demoed. There are also a number of taster videos that will give users even more insight into the Galaxy Note 3.
While the description states that the app is compatible with Android hardware running at least Android 4.1 Jelly Bean, it does recommend that you have a Full HD resolution display along with a processor clocked at 1.4GHz.
I tried to install the app onto my Samsung Galaxy S3 but it says strangely that the handset is not compatible with the application, but if you want to download the Samsung Galaxy Note 3 Experience yourself head over to Google Play.