BlackBerry 10.2.1 with Android support possible soon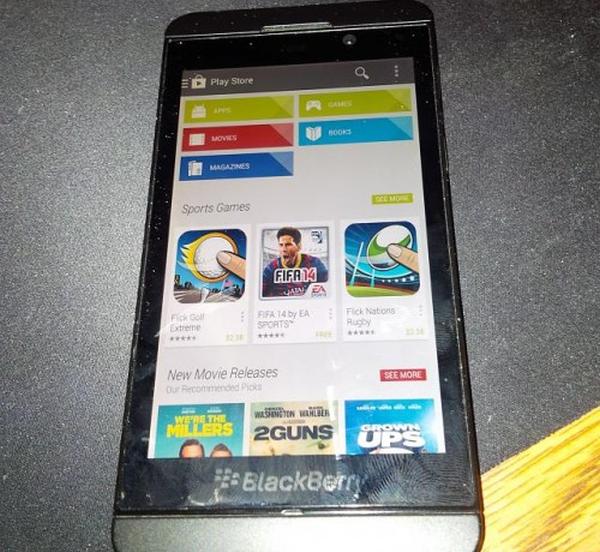 BlackBerry recently announced a change in direction in its attempts to turn its fortunes around which included a change in the CEO, and now following some screenshot leaks BlackBerry 10.2.1 with Android support is possible soon.
Recently BlackBerry appointed a new interim CEO and in an interview it was stated that it would be too early to decide if the company would adopt the Android platform. Now though the image that you can see on this page is one of many that show a BlackBerry Z10 running the Google Play Store, which would mean Android applications.
If this image is accurate and not some kind of elaborate fake the Canadian company could be hard at work getting its devices ready to natively run Android apps that are directly downloaded and installed from the Google Play Store.
The platform has seen the sideloading of Android apps previously but this new compatibility is rumoured to be coming via the BlackBerry 10.2.1 update that will be pushed out to some of the company's handsets as well as the BlackBerry PlayBook.
While these images could have been faked it could possibly give the platform a welcome boost with access to the Google Play Store and the numerous applications that are not currently available on BB10 devices.
Do you think this is the real deal and do you hope it does come eventually?
Source: CrackBerry.