Call of Duty Ghost app update from feedback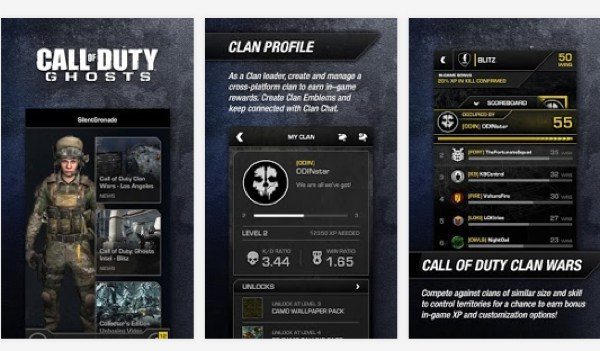 We recently informed readers about the Call of Duty Ghosts companion app that recently released for Android. This CoD app has been proving popular and now the Call of Duty Ghost app has received an update based on customer feedback.
The Call of Duty app works hand-in-hand with Call of Duty Ghosts and offers personalized features. It has many features including the ability to battle for territory against multiple clans and the ability to earn exclusive in-game bonuses.
It also enables players to join, create and manage a Call of Duty Ghosts Clan and experience Call of Duty Ghosts on the go. The app has an emphasis on deep game integration and a few days ago received an update to version 1.01.143.
A note from Activision on the app description on Google Play says that they've been listening to feedback and the update is to improve the gaming experience. The update now enables Create-A-Soldier functionality, and improves the stability of Clan Chat and Player Profile.
The Call of Duty app update also fixes a login issue that sometimes occurred when not connected to the Internet. As well as this, it also brings compatibility with the app for the HTC One, Motorola Moto X and Samsung Galaxy Nexus smartphones.
If you haven't already got this Android app then you can download Call of Duty from the Google Play Store here. It's a free app compatible with devices running Android 2.3.3 or later. We'd like to hear from you about this update.
If you have already been using the Android Call of Duty app then what do you think of this update? Let us have your CoD comments.