iPhone 6 Air concept prompts ID Touch worries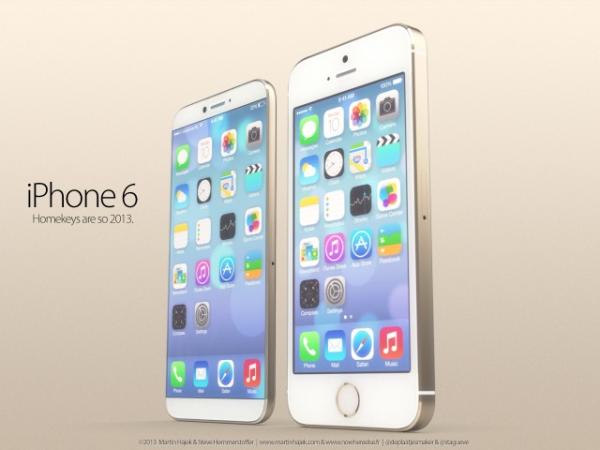 It's not unusual to see a number of clever concept ideas covering a variety of different mobile products from the realistic to the completely farfetched, and today we have an iPhone 6 Air concept that prompts Apple ID Touch worries.
We often bring you phone concept ideas from a number of different designers who often imagine what they think various smartphone companies will have up their sleeves or would like to see in future products.
The image that you can see on this page is the creation of Martin Hajek that we have seen before of what the iPhone 6 could be like. As you can see though the design has got rid of the home button despite the fact the company has just introduced the Touch ID fingerprint scanner with the iPhone 5S.
If this design was used in an iPhone 6 Air release or whatever it will be called would mean that Apple would abandon Touch ID or move it to around the back like the fingerprint scanner on the HTC One Max.
This is highly unlikely though as Apple wouldn't have spent shed loads of cash developing the system only to ditch shortly afterwards, but it could move it if recent rumours of a larger display coming next year with the release of the iPhone 6 are to be believed, which would allow more room for the display.
The design has an almost edge to edge display with a device that is even thinner than the current model so it really could be called the iPhone 6 Air.
Do you like this iPhone 6 design?
Source: Martin Hajek.