Gift It for iPhone Christmas shopping List App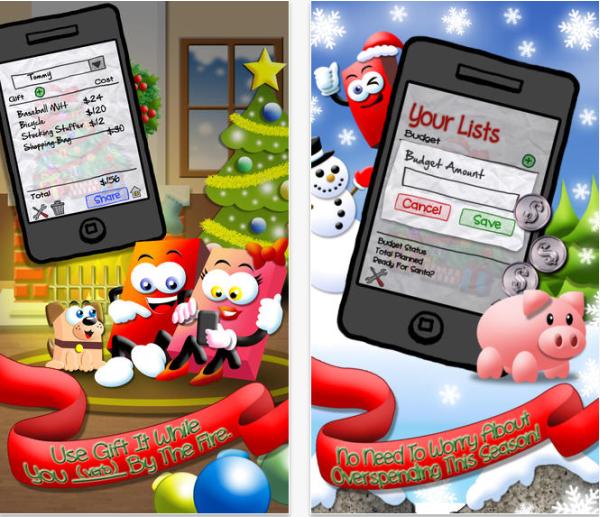 There will be many people beginning the big rush around the shopping malls or trolling the Internet trying to find that perfect gift for someone as we are fast approaching that magical day again, and Gift It for iPhone is the perfect shopping list and countdown app.
Christmas is fast approaching and it can be a nightmare trying to think what to buy everyone or even remembering what you have already purchased, but luckily mobile applications can be a great help. Gift It has recently been updated and the free application aims to help everyone with the Christmas shopping.
A user can easily create and name as many separate lists as they want that can contain gifts with the amount they cost, and the update brings a number of new features to the app. Unlike other offerings Gift It promises to have intuitive functionality that brings an easy approach to Christmas shopping.
Once a gift is purchased a simple swipe across it can either cross it out or delete it permanently, and a user's progress is provided and lists can be shared via email or text message. Users can now set a budget for each list with the app automatically indicating when this has been reached.
Lists can be prioritized and sorted manually and there is unlimited character space for each list item, and there is even password protection to keep lists away from prying eyes.
Gift It is available worldwide on the App Store for owners of the iPhone, iPod Touch, and the iPad running iOS 5.0 or later.