Apple TV concept, iTV curve is perfect AirPlay companion
Martin Hajek normally brings us new iPad and iPhone concepts, but this time round he has decided to tease us with his perfected skills with the new Apple TV concept.
The hardest thing to decide here is the name; the designer said, "Should it be iTV or AppleTV?"
Phones Review do not wish to burst any bubbles here but iTV would be out of the question, the reason we are saying that is simply down to a TV channel being called ITV. Maybe Hajek does not know this because ITV is based in the UK, so maybe you need to re-think the name — sorry.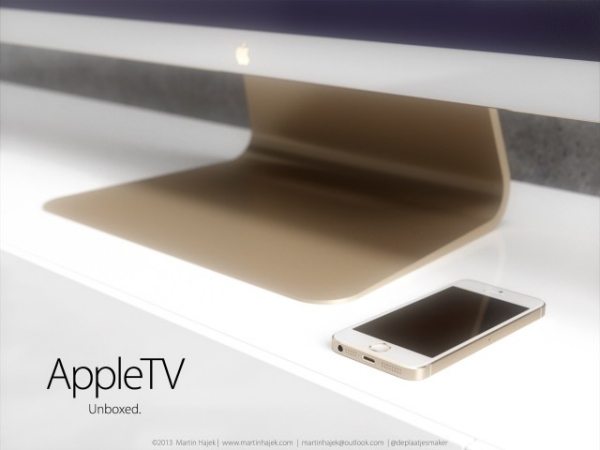 We are not going to take away the amazing design concepts of the new Apple TVs though, there are two types of Apple TV sets here and the first is a nice gold TV that looks lovely next to the gold iPhone 5S, you can see the buttons on the top rear of the TV, which looks beautiful.
Our favorite has to be the Apple TV curve or the iTV (Call it what you may), the curved display on the concept looks astonishing and we would buy one within an instant. These Apple TV concepts would work very well indeed with AirPlay, I could sit there with my iPhone or iPad and sync it to them.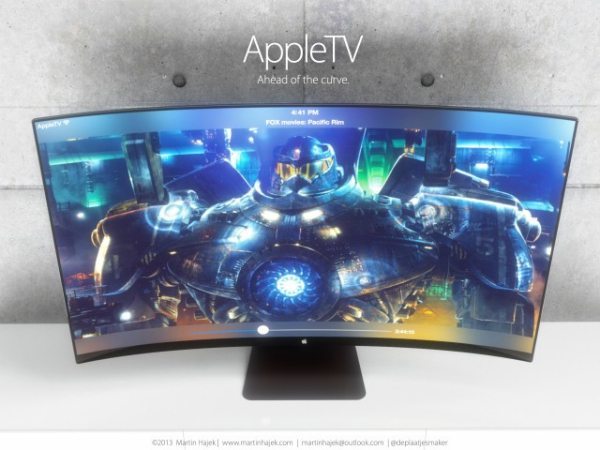 If the Apple iTV were to launch, what would be the ideal size? 60-inches would be perfection. The curved screen would work very well indeed for 3D, the reason we say that is simple really, IMAX 3D screens are curved.
Apple! Have you really got it in you to produce any of these new Apple Televisions?