iPhone 5C vs Moto G in colorful comparison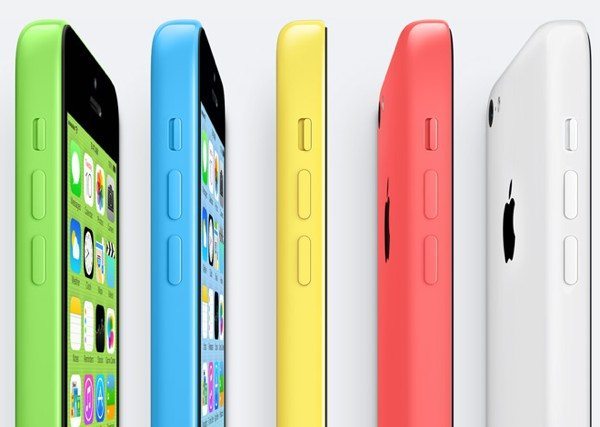 Many of us will be thinking of purchasing a new smartphone and there's a vast array available. The majority of smartphones are available in plastic or metal builds with pretty staid color selections, but plenty of people may appreciate something more colorful. With this in mind we want to give you an iPhone 5C vs. Moto G colorful comparison.
The Apple iPhone 5C recently released and the Motorola Moto G was made official today. While the specs are different they both offer bright alternatives that might appeal to the more youthful among us (ahem), or maybe those that just like color in their lives. We'll take a look at the key specs of each.
Processors
The iPhone 5C is powered by a 1.3GHz Apple A6 dual-core processor with triple-core PowerVR SGX 543MP3 graphics. The Moto G packs a 1.2GHz Qualcomm Snapdragon 400 quad-core processor with Adreno 305 graphics.
Display
There's a 4-inch display on the iPhone 5C, and this has resolution of 1136 x 640 and 326 ppi. The Moto G has a 4.5-inch display with resolution of 1280 x 720 and also 326 ppi.
RAM and Storage
The iPhone 5C has 1GB of RAM and 16 or 32GBs of internal storage (non-expandable). The Moto G has the same amount of RAM and either 8 or 16GBs of internal storage, also non-expandable.
Camera Set-up
An 8-megapixel rear camera with autofocus, LED flash and 1080p video capture with video stabilization features on the iPhone 5C, as well as a 1.2-megapixel front-facing camera. On the other hand the Moto G has a 5-megapixel rear camera with autofocus, LED flash and 720p video capture and a 1.3-megapixel front-facing shooter.
Battery
The iPhone 5C carries a 1510 mAh battery while the Moto G has a 2070 mAh battery.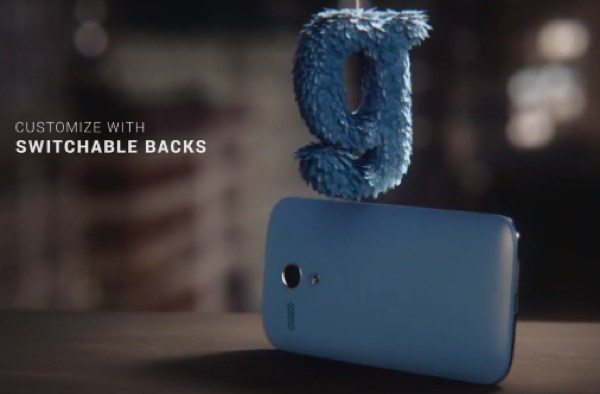 Operating System
The iPhone 5C runs iOS 7, upgradable to iOS 7.0.3. The Moto G runs Android 4.3 Jelly Bean, upgradable to Android 4.4 KitKat at some point.
Dimensions and Weight
Measurements of the iPhone 5C are 124.4mm x 59.2mm x 9mm and it weighs 132g. Meanwhile the Moto G measures 129.9mm x 65.9mm x 11.6mm and weighs 143g.
Color Options
The iPhone 5C comes in a variety of 5 colors, blue, green, pink, yellow and white. The Moto G is also dressed to impress and has a removable back cover so you have the choice of black, light blue, dark blue, pink, red, yellow and white. The front panel is black.
Price
The 16GB iPhone 5C is priced at $99 or the 32GB version will set you back $199, both on contract. However, the unlocked SIM-free prices are $549 and $649 respectively. The Moto G also comes unlocked with no contracts, but at the much cheaper price of $179GB for the 8GB version or $199 for the 16GB model (see release details in our previous article here).
Obviously we cannot list every single specification or feature here but this will give a good overall impression of the major aspects for each of these two devices. Personal preference of operating platform and design will also play a part in a decision between the iPhone 5C and Moto G, and in respect of the latter the iPhone 5C is more compact and also lighter.
We cannot ignore that huge difference between the prices of the unlocked versions of these phones however, and considering this the Moto G is likely to give the iPhone 5C a run for its money. It's a shame that both phones lack a microSD card slot for expandable storage though.
Are you thinking of buying one of these two smartphones? If so, are you more inclined towards the iPhone 5C or the Moto G? We'd welcome your comments on this.