BlackBerry Z10 SIM-free UK price cut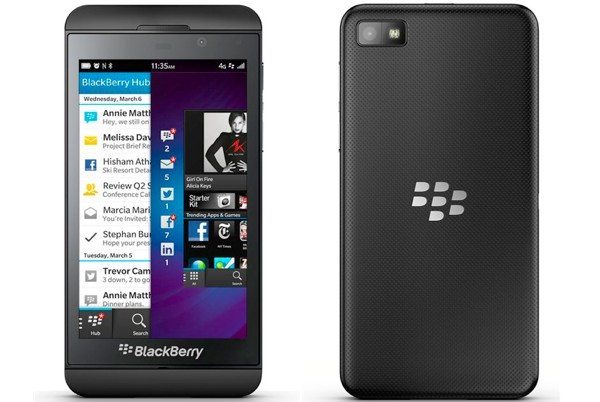 The BlackBerry Z10 smartphone released at the beginning of this year and was the first handset to launch running the new BB10 operating system. If you were thinking of buying the Z10 then you may be glad you waited, as the BlackBerry Z10 SIM-free is now available in the UK with a price cut.
When the BlackBerry Z10 was launched the price was £479.95 and this was later reduced to £349.95 at Carphone Warehouse. Now the phone has been slashed in price once more to only £179.95 SIM-free. That's a great price for a phone without being tied to a contract.
This latest price news for the Z10 makes the phone a good choice, especially for those on a budget. Contract prices of the phone are also appealing though, with deals giving you the handset free on a contract price from £13 monthly.
Specs of the BlackBerry Z10 include a 1.5GHz Qualcomm Snapdragon dual-core processor with Adreno 225 graphics, a 4.2-inch touchscreen display with resolution of 1280 x 768 and 355 ppi, 2GB of RAM, and 16GB of internal storage (expandable via microSD to 64GB).
It also packs an 8-megapixel rear camera with autofocus, LED flash and 1080p video capture, a 2-megapixel front-facing camera, and 1800 mAh battery, so the SIM-free price currently offer makes this a solid smartphone choice. You can see more details or order the phone from Carphone Warehouse here.
Do you think you might take advantage of this Carphone Warehouse deal for the BlackBerry Z10? Why not let us know by sending your comments.