Nokia Lumia 2020 vs iPad Air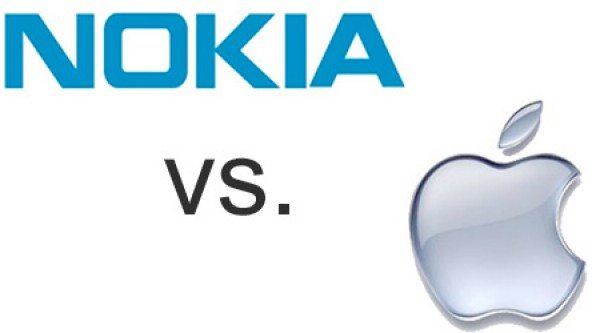 Sales of the Apple iPad Air are already underway and generally the tablet is gaining high acclaim. Meanwhile there have been rumblings about a new Nokia tablet that will release next year, the Lumia 2020. Today we're looking at the Nokia Lumia 2020 vs iPad Air, and we wonder if there's any way that the Nokia tablet will be able to compete with the new offering from Apple.
Nokia recently introduced its very first tablet, the Lumia 2520 and early hands-on experiences have given this Windows RT 8.1 device high praise. Now murmurings have already started about the Lumia 2020 that will follow next year and is expected to be unveiled at MWC 2014.
Not too much is known so far about the Lumia 2020 that has also been referred to as the Illusionist. However, it's expected that it will have an 8-inch display, a Snapdragon 800 quad-core processor, and Full HD resolution. Something that could make this tablet offering a little different is the use of a stylus pen.
The iPad Air has a 9.7-inch display, and one of its major attractions apart from impressive specs, is the form factor. The Air is extremely 20% thinner than the previous full-sized iPad and weighs only 1 pound, a significant weight reduction.
The Air tablet is powered by the new 64-bit A7 processor with a new M7 motion co-processor, and features MIMO technology for faster Wi-Fi, a first for an iOS device. The iPad Air price starts at $499 for the 16GB Wi-Fi version.
The iPad Air has widespread appeal and also has the iOS ecosystem to back it up, but of course plenty of people want an alternative to an Apple product. This is where the Lumia 2020 might do well, especially with the addition of a stylus pen. However, much will depend on the eventual price tag that Nokia settles on.
We'll be following developments on the Nokia Lumia 2020 so hopefully it won't be too much longer until we know more about its specs and features. In the meantime it would be good to hear from readers about this.
Do you think people interested in purchasing the iPad Air could be tempted to a Nokia alternative instead? What do you think the Lumia 2020 needs to include to make it a viable choice?