iPad mini 2 Retina teardown video reveals all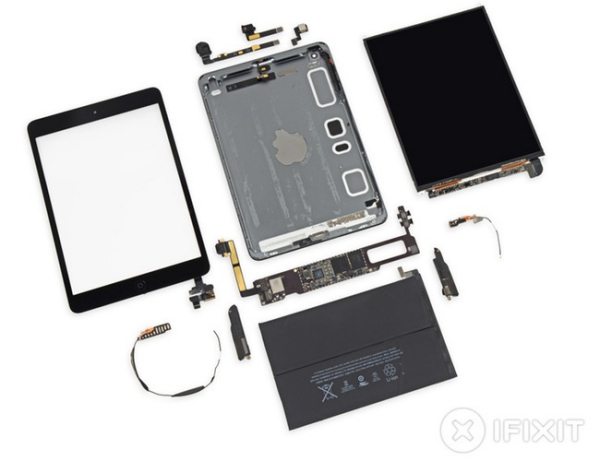 We all like to see things getting undressed, so how about seeing the new iPad mini 2 Retina teardown video that reveals all – Everyone by now knows the highly popular iFixit team and they have got its tools out again and got very busy with the new Apple mini tablet.
The new Apple iPad Mini Retina aka iPad mini 2 gets taken apart by the iFixit team, which reveals all its inner glory for the whole world to gawp at.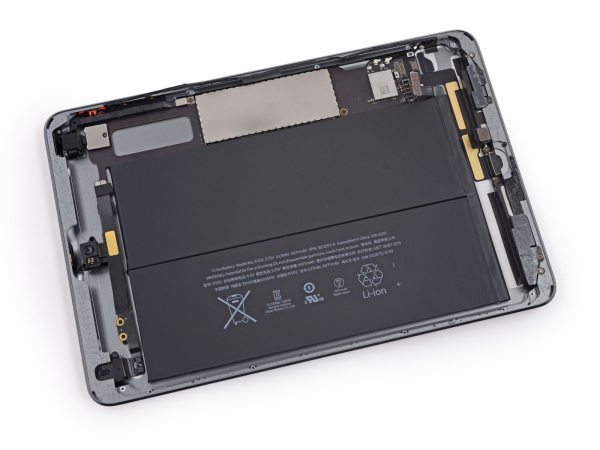 This new tablet launched its new tablet recently and it does not seem to be scored nicely by iFixit, the iPad Mini 2 Retina tablet only managed a score of 2 out of 10, with 10 being the easiest to fix.
Did you really think the little tablet would be easy to repair considering how much tech and hardware it has within?
If you decide to buy the 7.9-inch display tablet with resolution of 2048 x 1536 pixels, 1.3GHz Apple A7 64-bit processor, 1GB of RAM, do not think for one moment you can take it apart and put it together with ease. See how iFixit got on with the teardown here, please do watch the video below as well.
What do you think of the complete iPad Mini Retina Display teardown?