Samsung Galaxy S4 Android 4.4 KitKat expectations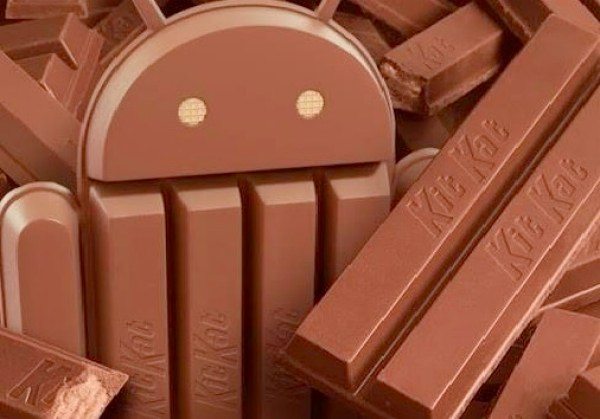 The Android 4.4 KitKat update recently arrived on the scene and many device owners cannot wait to download it and install it on their smartphones and tablets. Android 4.4 is slowly rolling out to various devices and today we want to look at Samsung Galaxy S4 Android 4.4 KitKat expectations.
We know that Android 4.4 KitKat is already rolling out for some Google Nexus devices, and Sony recently announced its plans for the update for Xperia devices. The update will arrive at some point for the Samsung Galaxy S4, and eventually the Galaxy S3 and Galaxy Note 2, and we hope that Samsung pushes out the update as soon as possible.
However, given the size of Samsung and its dominance in the Android arena it's odd (but maybe predictable) that no information has been given so far about when this might happen. Especially considering that other manufacturers such as Motorola and HTC are divulging details about the update for their devices.
There are certain expectations for the Android 4.4 update for the Samsung Galaxy S4, and as the company is still rolling out Android 4.3 for many of its devices it seems unlikely that the Galaxy S4 KitKat update will roll out before next year. That might disappoint some Galaxy S4 owners, particularly when HTC is attempting to get the update out this year for the HTC One.
Another factor to take into account is that Samsung likes to launch new devices running new software. Therefore next year's flagship Galaxy S5 will probably launch with Android 4.4 KitKat, and if this is the case then Samsung will not want to roll out Android 4.4 to existing devices first. We've already hear rumblings that the Galaxy S5 might arrive earlier than expected next year though, so maybe the wait won't be too late into 2014.
Obviously Samsung could surprise us on this one and deliver the Galaxy S4 KitKat update this year, but don't hold your breath. Another thing we can be sure to expect going on its track record is that Samsung won't feel the need to keep its customers constantly informed about when the update might be coming, and is unlikely to give specific information when it does announce something.
We also anticipate plenty of leaks before the update officially arrives for the Samsung Galaxy S4, so we're likely to see confirmation of on board features for the update on the S4 in test firmware. We'll also see an increasing amount of pointers as to when the update will release and usually these rumors do pan out.
An almost dead cert is that the Android 4.4 update for the Galaxy S4 will appear for the international variant of the device before the US and the unlocked models are usually first to the post. This is unlikely to change this time around.
As well as this it's expected that the update will bring some of the Galaxy Note 3 features to the Galaxy S4. One final thing to consider is that if Samsung doesn't push out Android 4.4 to the Galaxy S4 before the Galaxy S5 arrives, then we may also see some new software features that arrive with a later version of TouchWiz.
If you want to learn more about Android 4.4 KitKat then check out our previous posts on update features, or a video demo of the advanced photo editor feature.
We'd like to hear your expectations for the Samsung Galaxy S4 Android 4.4 KitKat update? Do you agree with the above likelihoods? What are your thoughts on Samsung's record for pushing out new Android updates to devices? Let us know with your comments.
Source: GottaBeMobile