Best iPad mini 2 Retina cases from Pad and Quill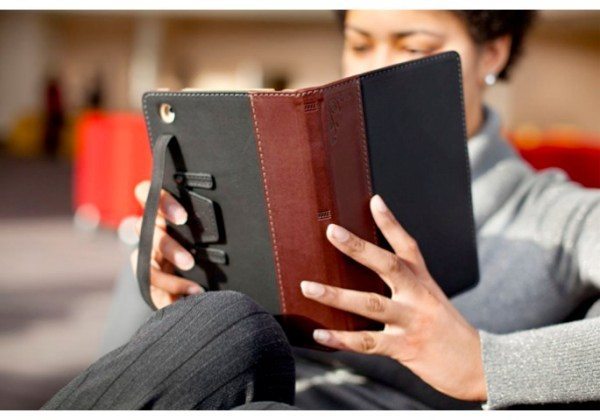 The Apple iPad mini Retina tablet is now available to order and will be a popular purchase this holiday season. If you want to keep it looking good, or are considering a gift for someone else, you might want a good case. We have some info today on some of the best iPad mini 2 Retina cases from Pad and Quill.
Pad & Quill is a little different from many other accessory manufacturers as their products are not meant to be mass-produced. The company is based in St. Paul, Minnesota, and the cases are made by trained craftsmen. Their items are also organic and instilled with a sense of pride from their makers.
Pad & Quill has a variety of beautiful cases for the iPad mini 2 Retina tablet, and we're showing you some of our top choices. Simply hit on the title links for each case to be taken to the relevant Pad & Quill product pages.
Firstly we really like the Graduate Collection, which is styled to look like a classic book. These use strong bindery cloths for durability with a handcrafted satin finish Baltic birch cradle. It also has a convenient pocket option and magnetic sleep switch, and features the signature Pad & Quill ribbon bookmark so that the iPad mini is easy to remove. The Graduate Collection is priced at $69.99 and will ship from early December. It comes in a variety of color options to suit all tastes.
A cheaper alternative is the Walden Collection, which again offers beautiful styling. This has a super tough simulated leather wrap and will keep your iPad mini secure. It uses clean release adhesive made from Minnesota company 3M, and also has a pocket option like the first case. This case has a price is $44.99, down from $49.99. The leather wrap comes in black while the interior cloth options are Deep See Blue or Merlot.
The Contega for iPad mini/Retina is one for those who appreciate real class in an accessory. It features a positioning system allowing you to prop it in various ways, and is crafted from fine finished wood with hand-applied bonded leathers and book bindery cloth. This case can be pre-ordered now for shipping in early December and the price is $89.99. It comes in black or whiskey bonded leather with a variety of interior colors available to choose from.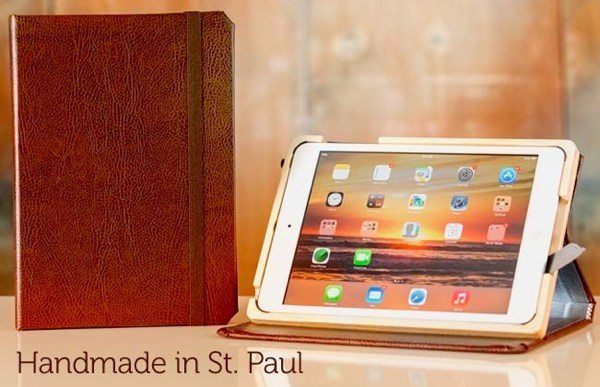 Finally we just have to mention what is possibly the cream of the crop. The Aria (see below) is the diva of cases and offers pure sumptuous luxury, made from fine full grain American cowhide leather and hard finished wood. It has device grips, magnetic sleep switch, latch and prop positioning, and the Pad & Quill ribbon bookmark. This case is priced at $99.99 and it will ship from mid-December. Color options are Coffee/Onyx Black, Chestnut/Onyx Black and Onyx Black/Chestnut.
We feel that many people would like to receive one of these Pad & Quill cases for the iPad Mini Retina, and other cases are also available. You can see the full range at Pad & Quill here. You might also like to check out our earlier selection of iPad mini Retina cases here.
Do you think you'll be treating yourself to one of these iPad mini 2 Retina cases? Maybe you feel that one of these case accessories from Pad & Quill would make the perfect Christmas gift for someone you love? Send your comments to let us know.