Best Nexus 5 cases in our top 5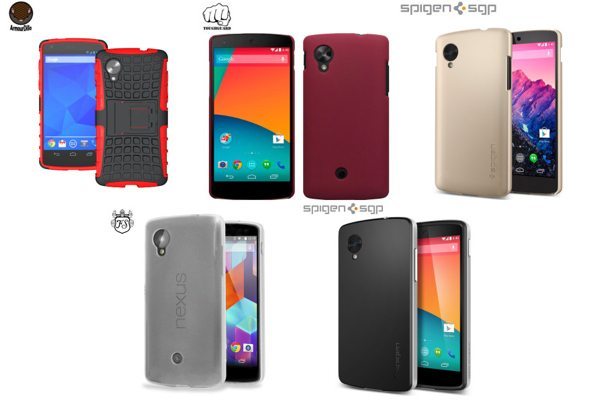 If you were one of the lucky ones to get their hands on the new shiny LG Nexus 5, would you agree that it should be protected from the everyday bumps and knocks a smartphone receives on a daily basis!
Below we have the best Nexus 5 cases, which we have made our top 5 from Mobile Fun, have a look at the top 5 Nexus 5 cases and let us know what id your favourite.
The Top 5 Nexus 5 Cases:
5. Armourdillo Hybrid Protective Case for Nexus 5
Today our first case recommendation for the recently released Nexus 5 will be the Armourdillo Hybrid Protective Case. Now this case is a bit on the bulky side, but that's because it's packing on the features. You'll find a hefty array of rear segments that resemble that of an armadillo, with a kickstand sandwiched within. The case has cutouts wherever necessary, and is made from two materials for optimal protection. The Armourdillo comes in multiple colours and isn't too expensive either, making this a good safe choice.
4. FlexiShield Case for Google Nexus 5
Ah, what can you say about a FlexiShield Case that hasn't already been said? This is one of the cheapest name brand Nexus 5 cases on the market, offering a good blend of flexibility, size and protection. With nearly a dozen colours to choose from, you're certain to find one to suit. This case is also highly transparent, which combines nicely with the oversized Nexus logo on the back of the phone to show off your choice.
3. Spigen Ultra Fit Case for Nexus 5

The Spigen Ultra Fit is a low-cost alternative to some of the other, more premium Spigen SGP case options that we've seen. The Ultra Fit is made of a polycarbonate material and has a unibody design, which offers slightly less comprehensive protection but also grants a more cohesive look. In the champagne gold colourway shown above, you've got a rather beautiful and elegant looking case for your Nexus 5 that's quite slim as well.
2. ToughGuard Shell for Nexus 5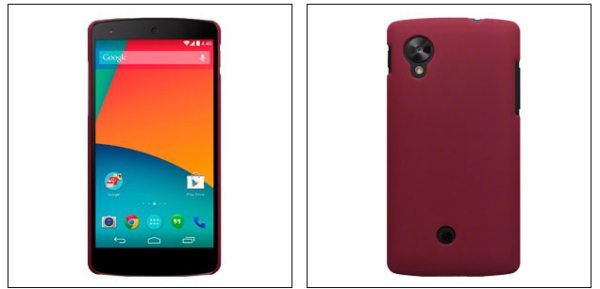 The ToughGuard is a nice alternative to the FlexiShield, being made of a thin polycarbonate instead of a flexible gel. The ToughGuard comes in this nice darkish red shown above, with cutouts wherever necessary and a nice slim signature. A good affordable case that looks more expensive than it really is.
1. Spigen SGP Neo Hybrid for Google Nexus 5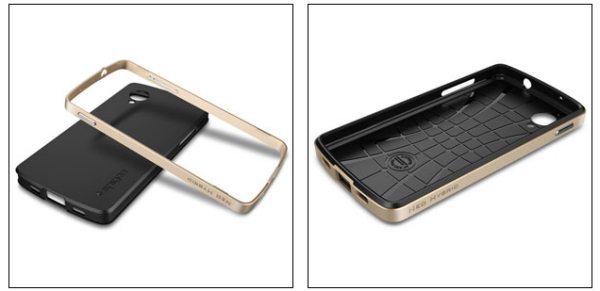 Our final case tonight is this Spigen SGP model, the Neo Hybrid. Now this, in contrast to the Ultra Fit, is a two-element case that uses TPU for the inner section and polycarbonate for the bumper. That provides a better combination of size, protection and rigidity, while also giving a more intricate look. The Satin Silver colour shown above looks great, and there are also options for Metal Slate and Champagne Gold. All in all, a great case and definitely one worth looking at first.

If you have purchased a Nexus 5 cases please do let us know what it is and where you purchased it, thanks.