New BURG smartwatch launch at Ideal Home Show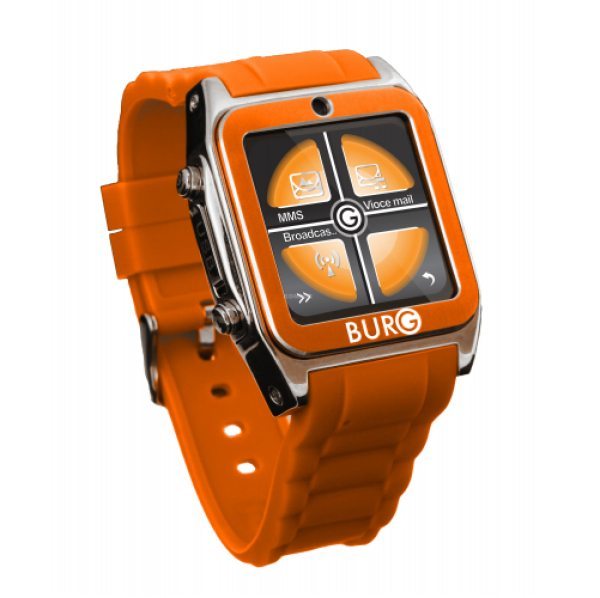 Dutch brand Burg have announced that they will be launching their first smartwatch to the UK market at the Ideal Home Show at Christmas in London's Earls Court this autumn. From 13th to 17th November 2013, Burg will be giving product demonstrations of the Hong Kong SmartWatch on Stand 1Q60.
Combining a mobile phone with a wristwatch, the BURG Hong Kong SmartWatch enables you to make and take calls, send and receive SMS messages, listen to music, take photos, record videos and access most of your phone's functions without having to carry your device around with you.
Unlike other smartwatches, the Hong Kong is the first smartwatch that you can put your SIM card into, as well as letting you access your phone via Bluetooth. But whether you connect to your device wirelessly, use a separate SIM card or transfer your existing SIM, the Hong Kong makes working out at the gym or a night out with friends much more convenient by eliminating the worry of losing your phone or having extra things to carry. What's more, the Hong Kong SmartWatch has a battery life of 96 hours, with a talk time of two to three.

Thanks to the Hong Kong's full QWERTY touchscreen keyboard, composing SMS messages is really quick and easy, and to make taking phone calls and listening to music easier, you can pair the Hong Kong SmartWatch to a wide variety of external Bluetooth devices like headsets, car stereos, headphones and speakers.
Although SIM card compatibility means it's not necessary to use your smartphone in conjunction with the Hong Kong, for the ultimate in convenience, calls that come in to your phone can be redirected to your smartwatch, allowing you to answer them with the Hong Kong's integrated microphone and speaker.
As well as a music player, which features all the standard functions including skip, volume control and play, the Hong Kong also features a 1.3 megapixel camera. Not only that, but the Hong Kong can record videos too, with settings ranging from night and day modes, white balance, exposure and anti-flicker control. If you run out of room, you can access up to 16GB of external memory storage via micro SD, and you can even personalize your watch by setting your favorite tune as your ringtone.
Other features include an alarm, a calculator, a calendar and GPRS capabilities. And although the touchscreen is extremely easy-to-use, a stylus pen is tucked neatly into the strap to provide extra precision while typing.
Designed by a Dutch company with a passion for craftsmanship and superior build quality, the Burg Hong Kong SmartWatch is stylish, original and comes in black, blue, pink and yellow. Burg products will be available in most high street and online retailers, like Amazon, with the Hong Kong SmartWatch coming at a recommended retail price of £259.99. You can even visit Kondor for more information, just type in the search box 'Burg'.
Burg Smartwatch Key Specs: GSM 900/1800, 400 mAh battery, 1.54-inch 240 x 240 pixels resistive touchscreen, SIM card slot, Bluetooth V3.0, Micro SD up to 16 GB, 1.3 MP camera and much more.
What do you think of the new Burg smartwatch that doesn't need a smartphone?