Nokia Lumia 929 Verizon arrival date tipped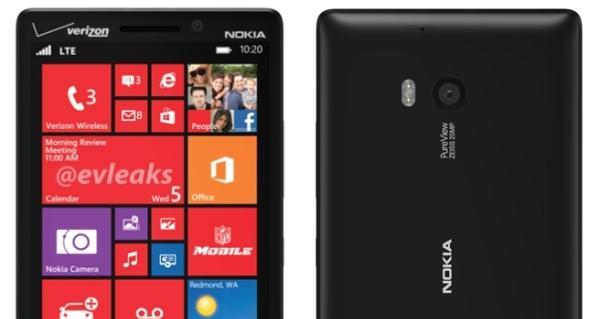 The Windows Phone 8 platform is finally getting handsets that can offer Full HD displays and quad core processors with the flagship device arguably being the Nokia Lumia 1520. Not everyone wants a smartphone with a display so big though, but luckily a Verizon Nokia Lumia 929 arrival date is being tipped that has high end specs in a smaller form factor.
Nokia has yet to officially unveil the Lumia 929 but that hasn't stopped us from seeing various leaks for the handset that started at the beginning of October. The handset will come sporting the same Windows Phone GDR3 update that the flagship Lumia 1520 has on board, but unlike the massive 6-inch display the Nokia Lumia 929 has a 5-inch Full HD touchscreen display with 441ppi pixel density that will be the best on the platform.
It is being claimed that the handset will be released on the Verizon Wireless network in a few days time on November 21st, which will be one day before AT&T start selling the Nokia Lumia 1520 and Lumia 2520 tablet.
The price of the Nokia Lumia 929 is tipped to be set at $199 when taken with a new two year contract, and will allegedly come at the same time as the Lumia 2520 will also be released on the carrier.
While the screen will be smaller the device will share the rest of the specifications that are found on the Lumia 1520 that include a Qualcomm Snapdragon 800 processor along with a 20-megapixel rear facing camera.
Do you like the look of the Nokia Lumia 929?
Source: NokiaPowerUser.