Doctor Who 50th anniversary celebrated with app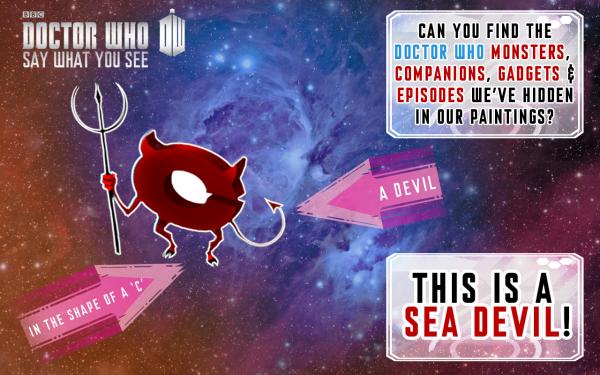 In a few days time a popular UK science fiction TV program will be enjoying a special date in its history, and today we have news of an app that has been released to celebrate the Doctor Who 50th anniversary.
This recently released application will be ideal for fans of the show and brings a brain teasing game called Doctor Who Say What You See for the Android and iOS platforms. The app contains more than 150 puzzles related to the show that are hidden in three large paintings.
These are cryptic picture puzzles that suggest words or phrases so a Sea Devil may be represented by the letter C with devil type horns. Each of the puzzles refers to a companion, episode, monster, or gadget and will take a true fan of the show to solve all of them.
As each puzzle is solved it will reward the user with a trivia filled fact that also reveals some never before revealed secrets. The game has been given a number of positive reviews from users and can be found on the App Store and Google Play Store priced at £19.99/$2.99.
Are you a fan of Doctor Who?