iPhone 5C case choices for a classier look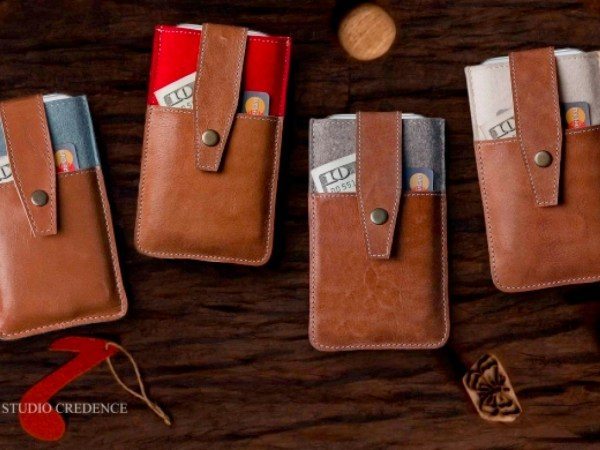 The Apple iPhone 5C may be the cheaper alternative of the two new iPhones, but that doesn't mean that owners won't want to look after it. If you're looking for iPhone 5C cases that offer protection and style at the same time then check out these iPhone 5C case choices that offer a nice touch of craftsmanship.
Because of its colorful plastic build there seems to be a general feeling that the iPhone 5C doesn't need protection, but there are some great cases available that will stop it being scratched. Also, although many people who have purchased the iPhone 5C might have done so because of its bright and fun design, there can be occasions where you want something that's classier looking.
The two iPhone 5C cases that we want to show readers today come from Studio Credence and are both made from wool felt and leather. The first is the iPhone 5C Sleek Wallet Case made from 100% Merino wool felt with the pockets crafted from Premium Full grain vegetable tanned leather.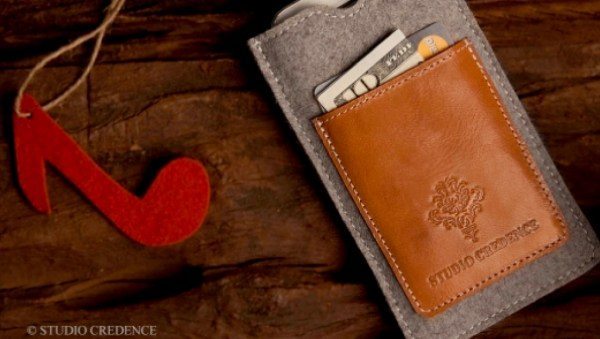 This case provides a snug fit for your iPhone 5C and the leather pocket enables you to carry cards and cash with your phone. This is a beautifully crafted case with attention to detail and the felt used is naturally water and stain-resistant. This case is priced at $37.99 and comes in Classic Gray, Christmas Red, Aquamarine, or Ivory color options.
Alternatively there's the iPhone 5C Strap Wallet Case, also priced at $37.99 and in the same color options as above. This case is also made from 100% Merino wool felt with the strap and front pocket crafted from leather. The multifunctional strap makes it easier for the user to pull the iPhone 5C out of the case while the pocket provides storage for cash and cards.
We feel either of these iPhone 5C cases offer a nice alternative for when you want a more sophisticated look for your phone, or maybe if you've just got fed up with the color of your handset. You can see more or order these cases from Studio Credence here. Are you tempted to order either of these iPhone 5C case choices?