Retina iPad mini in-store availability, 32GB best option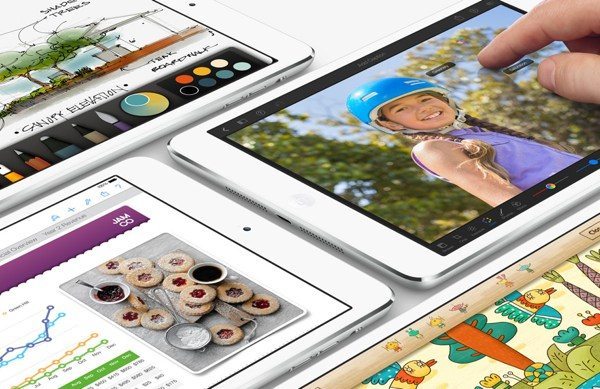 The iPad mini 2, officially dubbed the iPad mini with Retina display, just recently became available, and many consumers will be thinking of purchasing this device over the coming days and weeks. Now new data suggests that if you're looking for Retina iPad mini availability, the 32GB storage model might be your best option if you want to pick one up from an Apple retail store.
Before it even released there were reports that the iPad mini 2 might be subject to limited supplies, at least initially. New figures have been gathered by Cantor Fitzgerald's Brian J White, who has looked at Apple retail store availability for the iPad mini 2 Retina tablet.
When looking at the WiFi-only model it was found that the 32GB version in either space gray or silver was the most plentiful. Cantor Fitzgerald polled 172 Apple retail stores and found that 72% of them had the 32GB silver iPad mini 2 in stock. Those stores also showed 69% availability for the 32GB slate gray iPad mini 2.
The 128GB variants are the hardest to locate, with only 7% of Apple retail locations having them in stock. Concerns about demand far outstripping supplies could be the reason for Apple's uncharacteristic low-key release of the new iPad mini Retina, and unusually Apple announced that in-store purchases would only be available if ordered through the Apple Personal Pickup program.
It seems to be a different story if ordering from Apple online though. A quick look at the online US Apple store reveals that for the Wi-Fi only variety the 16 and 32GB models in both color options are both shipping in 1 to 3 days. The 64 and 128GB models though, are both shipping in 5 to 10 days.
Meanwhile all models of the WiFi + Cellular iPad mini with Retina in both color options are listed with shipping times of 5 to 10 days. It will be interesting to see what the situation is with availability of the Retina iPad mini in the next few days and weeks, with Apple CEO Tim Cook already stating that holiday season stock availability of the new iPad mini was "unclear."
Are you going to purchase the iPad mini 2 with Retina display? If you intend to purchase one in-store let us know if you have difficulty tracking down your required model by sending us your comments.
Source: Apple Insider