Samsung Galaxy S5 display resolution and design chat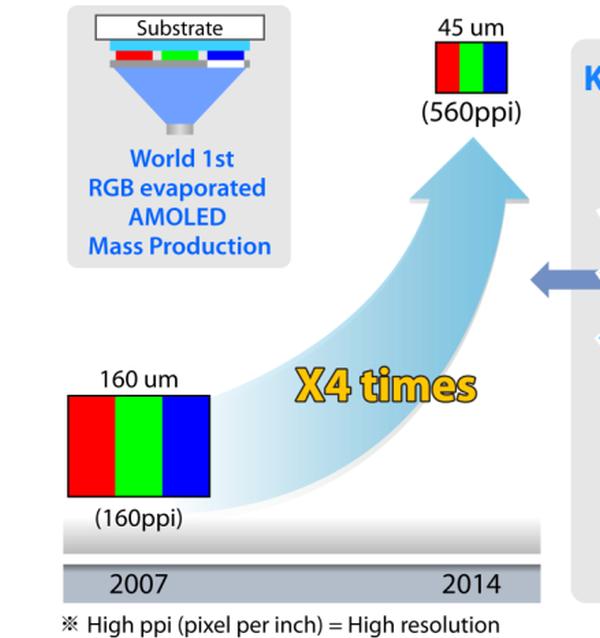 Samsung has steadily upgraded its range of Galaxy flagship smartphones over the last couple of years but next year it looks like the company may raise the bar significantly, and the Samsung Galaxy S5 is again the subject of some display resolution and design chat.
This year's Galaxy S4 saw its screen size increase slightly but offered owners a Full HD resolution experience, and recently the company has been staging some Analyst Day's that led to some Korean analysts to claim that Samsung could be releasing a 560ppi mobile display in 2014.
It was thought that this could come on the Galaxy S5 or even the Galaxy Note 4, but now more concrete evidence of these displays has leaked out. The whole presentation by Samsung Display's CEO Kinam Kim has now been leaked.
This would mean if the handset had a screen size of about 5.3-inches we would see a screen resolution around the 2600 x 1440 mark, which compares to the Galaxy S4 at 441ppi with a 1920 x 1080 resolution.
While having this much detail will be great we will have to hope that it doesn't use much energy as this is one area that keeps getting left behind, and this news comes after it was also confirmed that 64-bit processors will also be used in next year's flagship Samsung smartphones.
Do you think that manufacturers need to focus on other areas of a smartphones specifications or do you like the idea of a 560ppi display?
Source: OLED.at (translated).