Battlefield 4 Commander Android app problems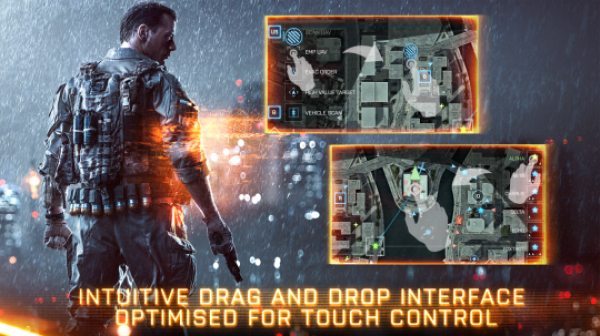 The new Battlefield 4 Android app is now readily available to download and install, this is a great companion app for some and for others it has proven to be causing a few problems.
If Battlefield 4 gamers are wanting a little more strategic gameplay in their life then it would be recommended to download the Battlefield 4 Android app, this allows players to take on the role as the Commander who has to gather all the troops so they can battle hard.
For this app to work players will need to have a copy of Battlefield 4 on a platform, and you they must also have an active soldier at rank 10 or higher on that platform. Are you ready for this exclusive BF4 companion app?
The BF4 Commander Mode will allow another player from outside the team on top of the already maximum allowed number of players, some of the features are really good such as the Commander having the ability to watch the game from a Real-Time Strategy (RTS) point of view instead of the normal first-person shooter (FPS) view of the game.
Other features include: Command the Battlefield, the ability to talk directly with you squad with full VOIP, users can call in UAVs, jam radars with EMP's, this is Intel Warfare baby. You can support troops by sending in vehicles and supplies to your squad, and so much more.
The Battlefield 4 Commander app can be download right now for free over on the Google Play Store, this app can also work with the Battlelog app.

A few users of this app have run into problems, here are some of the issues found —
Can't connect to servers with more than about 5 players, you get a message saying your been disconnected. App needs an option to scale the interface because the buttons are too small.
Not working on Galaxy Tab 10.1. Screen goes black, nothing happens and closes. Will keep trying and change review once fixed.
Crashes Immediately Asus TF101
Wont start at all when I launch game all I see is a black screen and back to home page
Are you having Battlefield 4 Commander app problems?