iOS 6.1.4 vs 7.1 Beta speed test on iPhone 5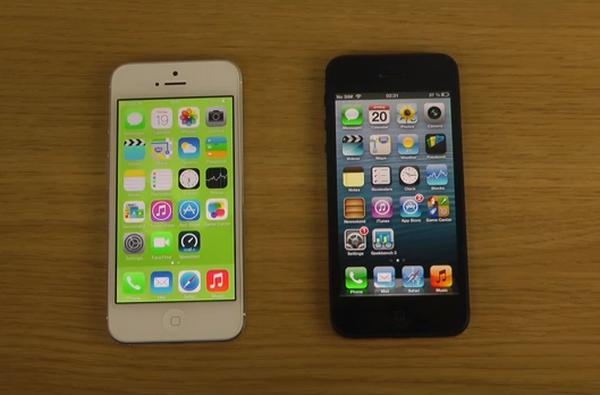 Since iOS 7 was originally launched to the public back in September alongside the new 2013 iPhone models the company has released a number of updates for the operating system, and today we have a video for your viewing pleasure that is looking at iOS 6.1.4 vs. 7.1 Beta with a speed test on the iPhone 5.
The iOS 7.1 beta was recently released to developers but already there have been reports that apps are now crashing that were OK previously. Today though we have a video below this article that is looking at the speed of the latest software release on the iPhone 5 compared against iOS 6.1.4.
This short 3.5 minute video kicks off with the user shutting down any running applications on the two versions of the iPhone 5 before switching off the two handsets. The version of the iPhone 5 running iOS 6.1.4 shuts down a lot quicker than the one with iOS 7.1 with the device taking an age to finally close off.
On rebooting the two devices back up they both display the Apple logo almost instantly and the iOS 6 running device comes to life completely before the iOS 7.1 version, although the reviewer does mistakenly call it the iPhone 5 running iOS 7 at first.
We then get a quick look at the camera app on both phones and the improvements that the later firmware has brought to the device as well as the changes to the Panorama mode. There is a good chance that the final public release of iOS 7.1 will be released in January and until then we can expect to see more beta versions released to developers.