Samsung Galaxy Note 4 display size discussion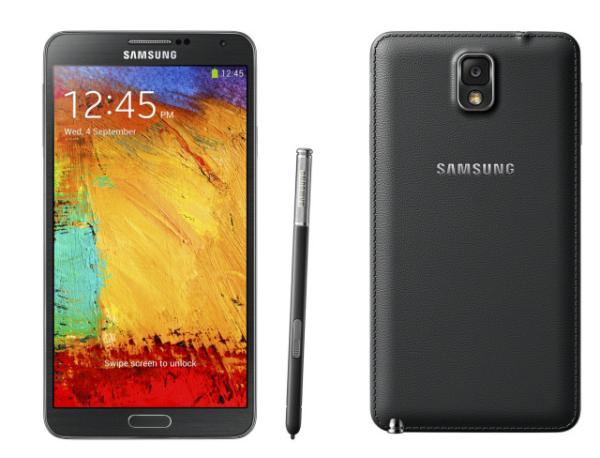 Back in 2011 Samsung created a niche market for itself that was quickly labelled the phablet device, which then saw other companies joining the party. While the latest Note model has only just been released rumours and speculation has started for what we can expect to see next year as the Samsung Galaxy Note 4 display size discussion begins.
The original Samsung Galaxy Note featured a 5.3-inch touchscreen display which last year saw this increase to 5.5-inches. Then for 2013 Samsung increased this further to 5.7-inches while offering Full HD resolution.
Now if history repeats itself the Samsung Galaxy Note 4 could have a screen size of 5.9-inches which is a size that a lot of Samsung fans were hoping for this year. There has been a lot of talk recently that next year's flagship smartphones from Samsung will feature higher resolution displays with a pixel density of 560ppi, but a recent patent has hinted at a three sided wraparound touchscreen display coming next year.
While many crave after a larger sized Galaxy Note smartphone in becomes a fine line between owning a smartphone or what could be called a tablet. Of course we have seen other manufactures going past the 6-inch mark with screen sizes, and Samsung themselves have the 6.3-inch Galaxy Mega on offer but this doesn't offer the high end specifications of the Note range or the much loved S-Pen functionality.
This new screen tech is set to be powered by a 64-bit processor for both the Galaxy Note 4 and Galaxy S5 next year, although recently we have heard that there is the possibility of 128-bit processors for 2015.
These are rumoured to be needed to better cope with future features that look set to be coming soon such as an eye scanner that is rumoured for the Galaxy S5, which would surely also be added to the Galaxy Note 4.
The trouble is many smartphone consumers may like all the new high end specifications being added to handsets, but would also like quicker firmware updates that are not filled with bugs which is something Samsung has been suffering from recently.
What is your ideal screen size for the Samsung Galaxy Note 4?