Samsung Galaxy S5 eye scanner, further evidence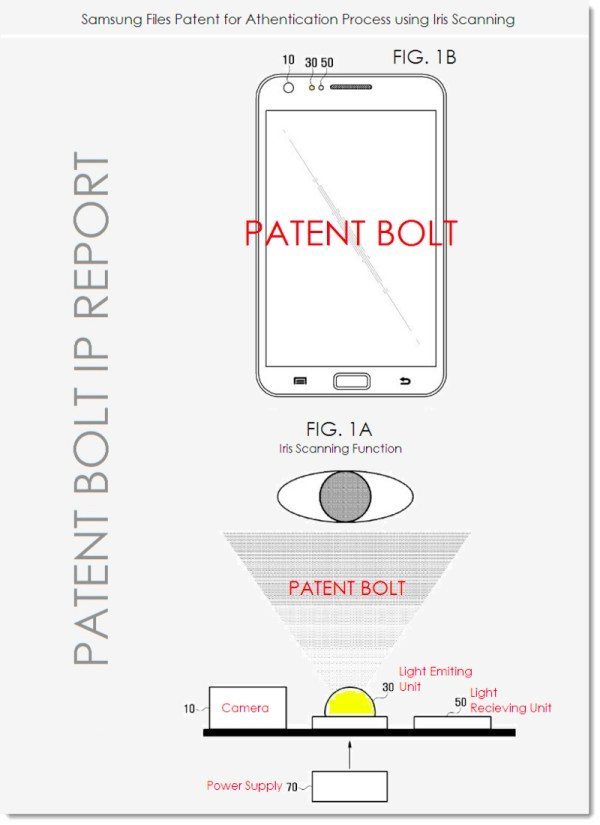 Although the Samsung Galaxy S5 release won't take place until next year we're already seeing plenty of leaks and rumors about the device. One of the earlier pieces of speculation regarded eye-scanning technology, and now there is further evidence that the Samsung Galaxy S5 could feature an eye scanner.
Just recently there have been growing indications that the Galaxy S5 will have a 560 ppi display, but it was back in October that we first heard murmurings about eye scanning technology being used for the Galaxy S5.
Samsung was said to be working on this idea, and if accurate it would mean that Galaxy S5 owners would be able to unlock the device with their eyes. We are now seeing smartphones such as the HTC One Max and iPhone 5S arrive with fingerprint scanners, but an eye scanner would be a real game changer.
Up until now though, this rumor didn't have much to back it up but Patent Bolt has now substantiated this idea with news of a recent Samsung patent filing for a retina scanner. The patent involves the same technique as used in iris scanning.
Although this has previously been an expensive process it's reported that Samsung will use a less costly implementation. The patent application also contains images of the necessary components that would be used for eye scanning technology, inside a smartphone device.
Therefore it does now look more likely that the Galaxy S5 could feature an eye scanner, although if this is not developed in time it might not arrive until the Galaxy S6 or Galaxy Note 4. The technical aspects of an eye scanner for use in mobile devices is pretty complicated, but if you want to read much more detail then head to the source link below.
Do you like the idea of one of the Samsung Galaxy S5 features being an eye scanner? Maybe you feel this would really raise Samsung smartphones to an even higher level? Let us have your comments on this.
Source: Patent Bolt