Samsung patent shows uses for wraparound display release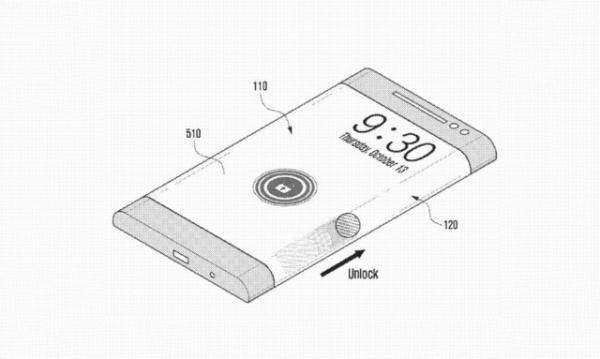 We have seen both Samsung and LG introduce smartphones this year that offered something different in terms of their displays, but it looks as if Samsung is going to take this a stage further in 2014 as a patent shows the uses for a wraparound display release.
Only last week we heard rumours emerge that suggested that Samsung would be introducing a new display technology next year that would feature a 3 sided wraparound display. Now this looks to be confirmed after a Samsung patent has been discovered that features a number of images that show how the technology would be utilized on a smartphone including the image that you can see on this page.
It seems that the edges of the display can be used for such things as unlocking the device or display such things as the battery remaining meter. It could also be used to display a users bookmarks while browsing the Internet or act as a clipboard so items can be quickly copied, or even a place to display all of your contacts.
Of course a number of companies win patents with the ideas never seeing the light of day, but this sort of feature could open up a number of possibilities depending on how a smartphone is used. There could be some concern that a display of this type could be prone to scratching while it is placed into a pocket or bag, but we will have to wait until next year to see if Samsung actually uses this on any hardware released to the public.
Do you like this idea?
Source: Gizmodo.