Knock to unlock Mac without password via app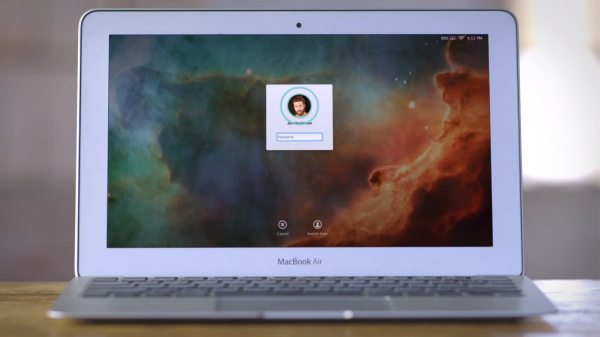 There is a great new app called 'Knock (to unlock) for your iOS device, if you are bored of typing in your password everyday multiple times a day then consider this app.
Knock to unlock Mac without password via app seems a little crazy and far-fetched, but it does work. In some cases people do not put password protection on because some cannot be bothered with typing it in every time they need to use the Mac. Many iPhone users carry the smartphone wherever they go, so it kind of makes sense to use the iPhone to unlock the Mac right! Of course it does.
If you install the Knock to unlock app on your iPhone or iPad you will not need the keyboard to get in, all you need to do is install the app on your iOS device and then download the companion app on your Mac, turn on Bluetooth on both devices and the rest is easy.
Once the install process is done all you need to do next is knock on your iPhone or iPad twice to unlock you Mac. You may get this message, so please make sure before you purchase the Knock to unlock up, this was what our message said on our Mac – You can't use this version of the application Knock with this version of Mac OS X. You have Mac OS X 10.7.5. The application requires Mac OS X 10.8 or later.
The app had an update and there were a few issues, version 1.0.2 has fixed the issue that could allow Knock to become unexpectedly unpaired, it has also improved the reliability of pairing, and it apparently fixed a rare crash. We never had any problems with it in the beginning buy hey there you go.
To use Knock you'll need both a newer Mac and iOS device that have a Bluetooth 4.0 radio. Please make sure you have the full requirements before spending your money. You can visit the official Knock website or download via the App Store. The app does cost $3.99 (£2.49)
Have you tried out the Knock to unlock app yet?