Moto X Android 4.4 KitKat T-Mobile update, full changelog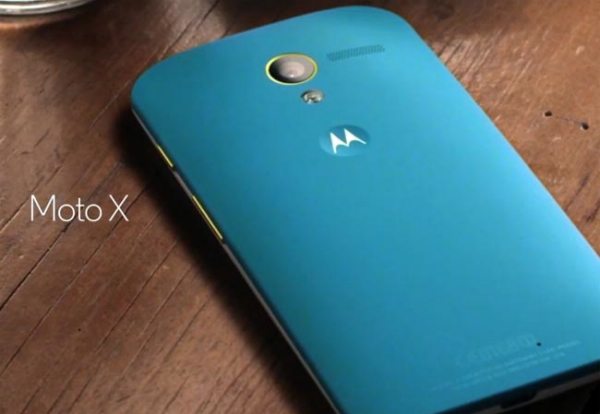 Motorola recently launched the new Android 4.4 Kitkat update for the Verizon Moto X, and now we can reveal that they have just released the software update for the T-Mobile version.
The T-Mobile Motorola Moto X Android 4.4 KitKat operating system update has started to roll out and customers should start seeing the update now. This will bring a whole lot of new features and improvements to your smartphone, below w have the full changelog for your viewing pleasure.
Some of the features include improved touchless control, galleries, phone dialer, NFC has been updated and even the camera app has had a refresh. Check your Moto X now to see if you have received the KitKat update; just go into your settings menu.
AT&T are also expected to release the Android 4.4 Kit Kat update for the Moto X, please do read more abut this here via our previous article.
Motorola Moto X Android 4.4 KitKat Changelog:
– Touchless Control – Added a new "Find my phone" command to Touchless Control. Just say "OK, Google Now-find my phone" and your Moto X will ring loudly to let you know where it's hiding when you've misplaced it nearby.
– An improved phone dialer — Now you can search for contacts directly from the dial-pad and easily see and tap on those you contact frequently.
– New Hangouts app — All of your conversations now in one place–texts, video calls, and other chats all together in one app. Plus, you can now send animated gifs and share your location.
– Accessory support — Moto X now supports the Square credit card reader.
– Color Emoji — For when words aren't enough, the Google Keyboard now includes colorful characters to send in text messages and other communications.
– More gallery goodies – KitKat packs in some cool, new gallery effects–such as Posterize, Highlights, and Edges. You can even use the Draw feature to annotate your photos freehand with your finger.
– Drag to focus and expose – An updated camera app lets you control both the focus and exposure of your photos. Simply drag your finger to set just the right exposure and focus point.
– NFC host card emulation – Enhanced support for NFC Host Card Emulation (HCE), to improve experiences such as contactless payments, loyalty plans, transit passes, card access and more.
Have you received your Moto X Android 4.4 KitKat update yet?