PhotoBox app for Android in need of update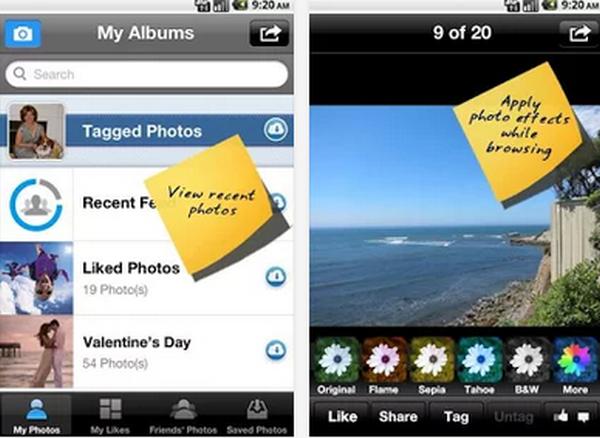 Over the last few years and especially more recently there has become more ways for users to interact and share content to their social networking accounts via a mobile device. There are a number of different applications available on the smartphone platforms, but the PhotoBox app for Android is in need of an update.
There are lots of apps now that can allow users to share images or videos quickly to their Facebook or Twitter accounts, but the PhotoBox offering on Android despite being popular hasn't seen an update since April of last year.
When you consider a number of new offerings are now available with a number of big titles constantly being updated with new features, it's strange that there has been no update. Although it has to be remembered that this app is free and not to be confused with an app of a similar name on the iOS platform that allows users to order gifts using personal photographs.
This app does allow users to instantly share images to their Facebook accounts though and add effects to photos. Users can also browse tagged photos as well as removing unwanted tags of themselves.
Images can be downloaded in batches or singly along with the option of Liking and adding comments to Facebook photos. Images can also be shared via email and for more information or to download head over to Google Play.
Do you use this app?