Sony Xperia Z1 seen with Android 4.4 KitKat update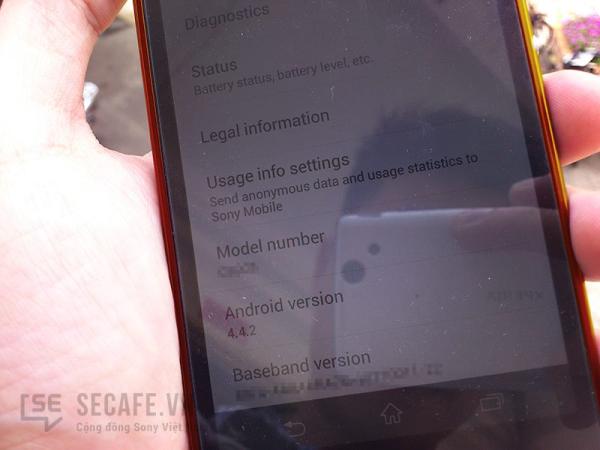 It hasn't been long since Google released the latest version of its mobile operating system to the public with it only reaching Nexus devices for the time being. This has led to a number of manufacturers to supply details of their plans for the firmware, and now a Sony Xperia Z1 is seen with the Android 4.4 KitKat update already on board.
We recently heard of some Sony devices down to receive the latest version of Android that also included older handsets, but as of yet nothing has been released officially to end users. Now though the image that you can see on this page is one of many that feature a red version of the Sony Xperia Z1 out in the wild.
Now no official word has come from Sony about a red version of the handset being made available but one of the images shows the handset running Android 4.4.2. Now while a small pinch of salt is needed it does look legit, but we haven't even seen Android 4.4.1 yet let alone 4.4.2.
It is not unusual for Sony to release smartphones in a variety of colours so there is no reason not to believe we will soon see a red version of the Sony Xperia Z1 being released to the public. So until something official comes from the company we will have to wait until maybe next year before we see the new firmware released to owners of the smartphone.
Do you like the red Sony Xperia Z1?
Source: Xperia Guide.