Hipstreet Flare 9-inch Android tablet with WiFi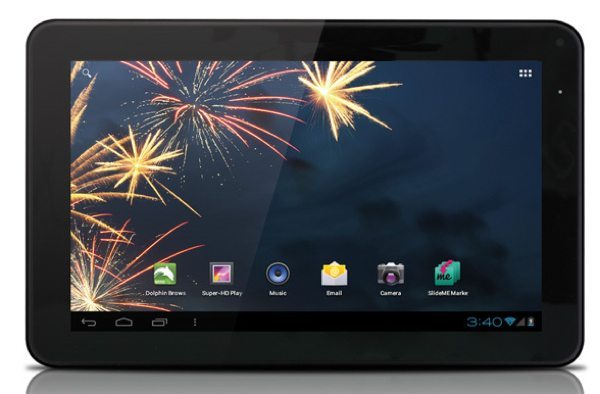 If you are looking for a new Android tablet as the perfect present to yourself or as a gift for Christmas for a loved one, then please do read a little more about the 8GB Hipstreet Flare 9-inch tablet with WiFi.
The Hipstreet FLARE is priced very well considering the specifications it comes with, it comes running on Android 4.0 Ice Cream Sandwich operating system, has a 9-inch TFT LCD 800 X 480 capacitive touchscreen, 1.2 GHZ CPU processor, 512 MB DDR2 RAM and Micro SD card expandable to 32GB.
The Flare comes with multiple language formats, high-speed direct mini USB 2.0, built-in speaker, comes with a front-facing camera, which is great for video calls via Skype etc.
The battery will provide Flare users around 5-12 hours dependant on how you are going to use it, if your going to watch movies non-stop then you can look on the bottom end of the battery life scale of around 5 hours.
The tablet also comes with Hipstreet Live Chat, which is exclusive to al Hipstreet tablet owners, just download and away you go. Hipstreet tablet owners will also get 10 GB of free online cloud storage; now get ready for the price.
The 8GB Hipstreet Flare 9-inch tablet with WiFi is only priced at $99.99, if you want to know more please visit Hipstreet.
Would you buy the 8GB Hipstreet Flare 9-inch Android tablet?