7 highly recommended iPad apps for business owners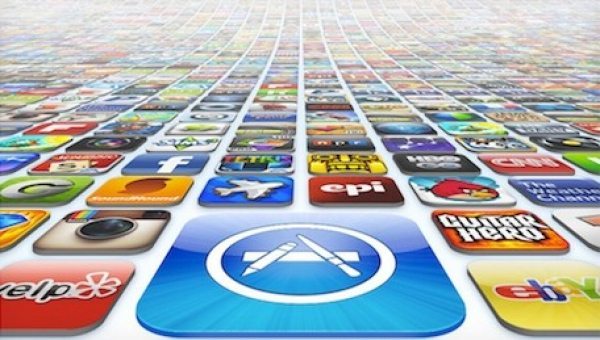 The iPad apps you see below are general apps for business owners. This is so that they apply to most businesses. This is the case because an app on botany may be a great app for a florist, but not so great for a bakery. That is why the apps are more along the general use lines. But, they are still very handy for most businesses, and each one contains a link to a place where you may download the app. At the time of writing, the apps were safe, but do be careful when you download, as the owners of the app may have changed since this article was written.
1. LinkedIn (free)
If you are a business owner then LinkedIn is probably nested somewhere in your marketing plan somewhere. This app allows you to log into your LinkedIn profile on the move. The social media network is set up so that people can communicate through the day, and if you have your iPad at the ready then you can communicate on there when you get a few minutes to yourself during the day. It is convenient and it saves you having to go to your web browser to find the website. The app is also more customizable and convenient as a tool for your business when it comes to LinkedIn.
2. Intuit GoPayment (free)
An ugly name for a payment system that is fairly popular at this point. This app allows you to take card payments. It does come with a whole package that you do have the pay for in some cases. There are some cases where you may get the card reader package for free; suffice it to say that the app itself is free. Every transaction you put through the reader will take cost you money, but hopefully you are making enough profit on the transaction itself to cover your associated costs.
3. GoodReader ($2.99)

This is a very popular PDF reader and it is available on the iPad. It does mean that you can show people your brochures without handing them one, and you can send your brochure over to their iPad too if they have this app (or a similar one). You can also show off your PDFs if they have material on them that may indicate demonstrations of what things may look like, in other words where transferring the files over to them would not be necessary at this point, and you only need to show the files on your iPad.
4. Sales force (free trials available)
It allows you to manage sales and your sales operation from your iPad. If you are aware of the services that you can gain through this network, then you may be interested in the iPad app. It allows you to manage your sales on your tablet whilst on the move.
5. DropBox (free)

This app has advantages in the sense that you can expand the memory of your current iPad. You can expand it indefinitely if you are willing to pay money for extra storage. The DropBox app makes file synchronization very easy, as all you need to do is drop your file on the box app and it sends it to your cloud account. You may also share content with other people from your iPad, plus it helps you transfer files to and from your iPad to places such as your desktop computer.
6. ScanBizCards Lite (free) (Paid)
There are two versions of this; there is the free version and the paid version. The aim of the app is to allow you to scan business cards and then save the business cards into your iPad. They can be saved into your contacts section on your iPad too. The paid version has more features than the free version and is a little more sophisticated. You can consider it after you have grown attached to the free version. You can also import images from scanners or to and from printers too.
7. Skype (free) or Free Conference Call (free)
This app will allow you to make contact with other people via the Skype network. One of the good things about the app is the fact that it allows people to make video calls. You can use it to check up on staff and see what they are doing at the same time. It also allows you to send instant messages in a way that is going to cost you less than if you send text messages. If that is not good enough for you, then try the Free Conference Call app, which allows you to hold conference calls on your iPad.
Phones Review would like to thank Sonia Jackson via Royal Essay, she provides well-written and quality essays and research papers for college and university students.