New Flipkart iPhone app is now available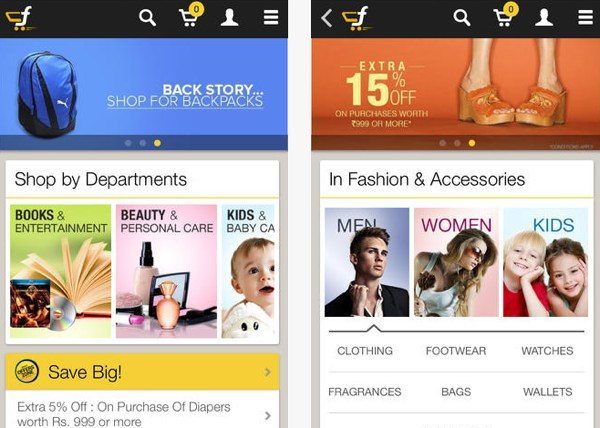 The majority of our readers in India will have heard of online retailer Flipkart. If you want to make the most of your Flipkart shopping experience then you'll be pleased to hear that a new Flipkart iPhone app has recently become available.
An Android Flipkart app was previously available and now iOS device owners can make use of this free shopping app from the App Store India. You'll be able to access this online megastore in a fast, convenient way and enjoy shopping from a huge variety of goods.
The app has plenty of features to enhance your online shopping experience including easy navigation through various departments, the ability to search for particular brands, products or categories, and the option of narrowing your search with Sort and Filter functions.
A zoom features also enables you see close-up images of the products and you can also read other user reviews on items. Payment options include Credit or Debit cards, EMI, NetBanking or by cash on delivery and once you've made your order you can then track its status.
As well as all this the Flipkart iPhone app also lets you share links of interesting items you've found with friends, and it also gives you access to your existing Flipkart account and user details.
The Flipkart iPhone app is available from iTunes here, and it's compatible with iPhone, iPod touch and iPad running iOS 5.0 or later. Although it has only recently become available it's already gaining great customer reviews on the App Store.
Will you be heading to the App Store to download the Flipkart app for iPhone? Why not let us know what you think of it by sending your comments.