Nokia Lumia 2520 video ad taunts iPad Air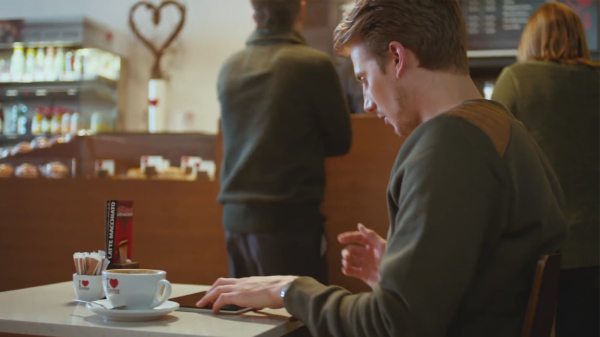 We all love technology and we definitely love a little bit of banter, and today the joys come from both in the new Nokia Lumia 2520 tablet video ad that taunts the Apple iPad Air.
Even though the video below titled "Nokia Lumia 2520: The right tablet" does not mention the name of the Apple tablet, it is fair to say they are talking about the iPad.
It gives it a way really that they are taunting Apple when the Nokia video ad says "Thinner than a pencil" and we know the iPad Air ads show off the tablet behind the Pencil to boast its thinness.
The ad shows a negative as the iPad being the wrong tablet, the man shows off his new tablet to friends even though he has a lot of trouble with it, he wants a keyboard, he moans about the battery life. He then sees a woman pull out the new Nokia Lumia 2520 and he asks, "Did I buy the wrong tablet?"
In the video you notice the man keeps pulling out his laptop because his tablet (Supposedly the iPad Air) keeps going wrong.
Please watch the video below and then answer this question — Would you prefer the Apple iPad Air or the Nokia Lumia 2520?