Vivo Xplay 3S sounds too exceptional to be true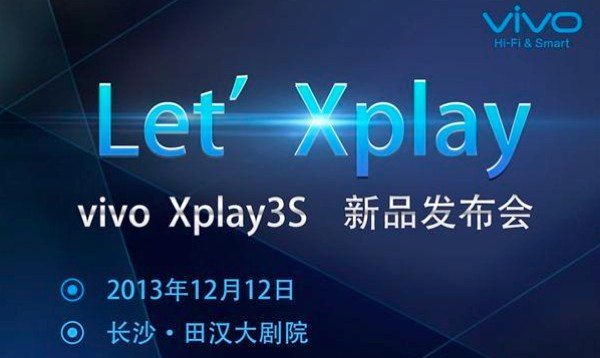 Details of a smartphone called the Vivo Xplay 3S are currently leaking out and though we'd love all of the rumored specs and features of this phone to be accurate, it almost sounds too exceptional to be true. However, there's always room for hope so we'll tell you what's being claimed so far.
If the Xplay 3S arrives with the following specs it would be a real superphone that would make plenty of people sit up and take notice. Touted specs of the Xplay 3S include a Qualcomm Snapdragon 800 MSM8974AB processor, and a 5.7-inch display with super-dense resolution of 2560 x 1440, possibly made by LG or Japan Display.
Other specs are said to include 3GB of RAM, a f/1.8 aperture camera, fingerprint scanner, Hi-Fi audio chip and 4G LTE connectivity. The Vivo Xplay 3S is set to be officially announced in Changsha, China on December 12th, so it's not too much longer until we'll be hearing confirmed details.
Vivo has a reputation for high-end Chinese phones with prices to match, and these claimed specs and features would certainly extend that reputation further. However, we must stress that although this specs list is hugely appealing this is all unofficial at this stage.
Also, even if all of the above does turn out to be the real deal it seems unlikely that the Vivo Xplay 3S will go on sale outside China, although we can't write off that idea just yet. We'd be interested to hear what you think about this.
If the Vivo Xplay 3S turns up with the leaked specs and rumors above, would it tempt you and how much would you be willing to pay for it? Let us know with your comments.
Source: GizChina