Burn the Rope 3D released with iOS favouritism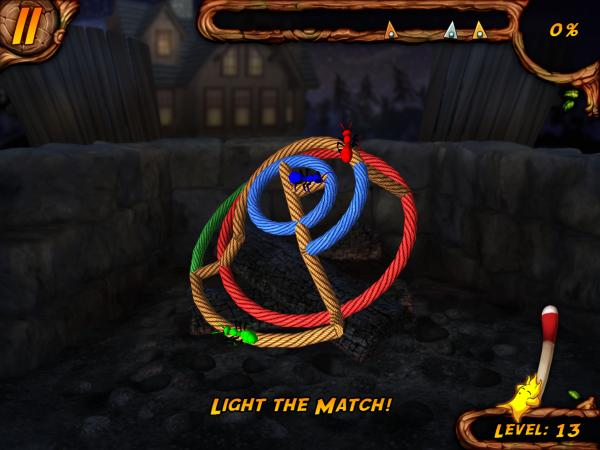 When a popular game becomes available on the various smartphone platforms fans of the title look forward to a sequel, and we now have news of the Burn the Rope 3D that has just been released with some iOS favouritism.
The Burn the Rope franchise has proven to be hugely popular for both Android and iOS users, and now the developer, Big Blue Bubble Inc. has announced the Apple exclusive 3D follow up. The new game brings a whole new feel to the game with 3D environments and a selection of new puzzles.
Wickman's world is brought to life as you progress through a number of 3D locations with full rendered 3D visuals that have been added to the classic game. Users have to start the rope burning helping Wickman burn as much of the pattern as possible using the controls to keep the flame burning.
There are over 70 levels and 6 worlds with more content promised in the future via free updates with the new offering promised to be loved by fans of the franchise. The original game has won a number of awards gaining over 100 million downloads via 10 different platforms.
Burn the Rope 3D is available worldwide on the App Store priced at £1.99/$2.99 for owners of the iPhone, iPad, and iPod Touch running iOS 5.0 or later.
Are you a fan of Burn the Rope?